Past Event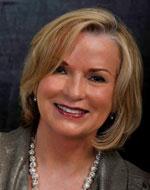 Thu, Oct 6 2011 - 6:00pm
You and Your Money: A Relationship Built to Last?
This program is cancelled
Karen McCall, Founder, Financial Recovery Institute; Author, Financial Recovery
It's no secret that we're headed down a bumpy financial road. The question is: Will your relationship with money make that road easier or more treacherous? McCall reveals secrets she says many "experts" ignore when it comes to creating a stable financial future, posits that our relationship to both money and work dictates our level of financial fulfillment or success, and shares her own amazing story of financial recovery.
MLF: Business & Leadership
Location: SF Club Office
Time: 5:30 p.m. networking reception, 6 p.m. program, 7 p.m. book signing
Cost: $20 standard, $8 members, $7 students
Program Organizer: Kevin O'Malley