Past Event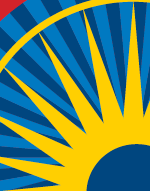 Tue, Jul 26 2011 - 5:15pm
De-Stigmatizing Mental Illness
This program has been cancelled
Eduardo Vega, Executive Director, Mental Health Association of San Francisco (MHA-SF)
SOLVE Speakers Bureau Educators
Laura Kauth, SOLVE Program Manager
MHA-SF Executive Director Vega and his colleagues will explain the effects of stigma and discrimination on mental health. Educators from the Sharing Our Lives: Voices and Experiences (SOLVE) Program will share their compelling stories to teach individuals, communities and organizations how to go about getting help, how to participate in life, and the importance of support and social inclusion.
MLF: Psychology
Location: SF Club Office
Time: 4:45 p.m. networking reception, 5:15 p.m. program
Cost: $20 standard, $8 members, $7 students (with valid ID)
Program Organizer: Patrick O'Reilly, Ph.D.