Past Event
Richard White: Myths About The Transcontinental Railroad and the Building of The American West: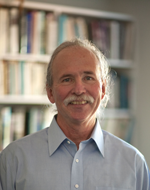 Myths About the Transcontinental Railroad and the Building of the American West
Richard White, Professor of History, Stanford University; Author, Railroaded: The Transcontinentals and the Making of Modern America
In conversation with David Kennedy, Donald J. McLachlan Professor of History, Emeritus
Drawing on his extensive knowledge on the American West and 12 years of research on the railroads, White will reveal the social and economic impact the transcontinental railroad has had on shaping the United States into what it is today. With an iconoclastic perspective, White recasts our understanding of the Gilded Age. Hop aboard as White explores 19th-century politics, greed, corruption, money, and corporate arrogance – and the America formed out of them after the Civil War.
Location: SF Club Office
Time: 5:30 p.m. networking reception, 6 p.m. program
Cost: $20 standard, $12 members, $7 students (with valid ID)
Also know: In association with the California Historical Society