Past Event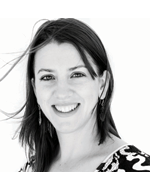 Wed, May 18 2011 - 7:00pm
Anna Lappe
Founding Principal, Small Planet Institute; Author, Diet for a Hot Planet: The Climate Crisis at the End of Your Fork and What You Can Do About It
Steve Wright, Vice President of Strategic Communications, Silicon Valley Leadership Group - Moderator
With as much as one-third of total greenhouse emissions related to food production, the cost of our eating habits on the environment has never been more apparent. Lappe highlights the hidden cost of America's culinary culture and outlines seven principles for a climate-friendly diet.
Location: Carriage House Theater, 15400 Montalvo Rd., Saratoga
Time: 6:30 pm check-in, 7 p.m. program, 8 p.m. book signing
Cost: $20 standard, $12 members, $7 students (with valid ID)
Also know: In association with Montalvo Arts Center. Photo: Bart Nagel.