Past Event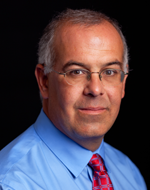 Tue, Mar 22 2011 - 7:00pm
David Brooks
Columnist, The New York Times; Commentator, PBS "NewsHour"; Author, The Social Animal
This event is sold out.
SEE VIDEO AND AUDIO LINKS TO THIS EVENT ON THE RIGHT-HAND SIDE OF THE PAGE.
What if everything we know about what makes us human (how we make choices, create relationships and achieve success) is wrong? Brooks discusses the revolutionary discoveries made in neuroscience and cognition to show how life is dictated by our inner mind – imagination, emotion and intuition. Brooks stresses relationships over individualism and moral connections over monetary need.
Location: Schultz Cultural Hall, Oshman Family JCC, 3921 Fabian Way, Palo Alto
Time: 6:30 p.m. check-in, 7 p.m. program, 8 p.m. book signing
Cost: $12 members, $20 non-members. Premium (seating in first few rows and copy of book) $45 members, $60 non-members.
Also know: In association with the Oshman Family JCC