Past Event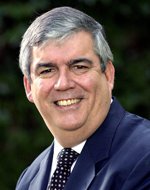 Thu, Feb 10 2011 - 6:00pm
U.S.-China Relations: What Role for Human Rights?
John Kamm, Founder and Executive Director, Dui Hua Foundation
For more than 20 years Kamm has engaged the Chinese government in a dialogue on human rights. In addition to working on prisoners, he and his Dui Hua Foundation have had exchanges on juvenile justice, capital punishment, oversight of police forces and other topics. Kamm will reflect on what he has learned and how the United States can more productively engage a rising China on the sensitive subject of human rights.
MLF: Asia-Pacific Affairs
Location: SF Club Office
Time: 5:30 p.m. networking reception, 6 p.m. program
Cost: $8 members, $20 non-members, $7 students (with valid ID)
Program Organizer: Lillian Nakagawa and Cynthia Miyashita