Past Event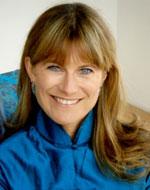 Wed, Jan 12 2011 - 6:00pm
Jacqueline Novogratz
This program is cancelled
Founder and CEO, The Acumen Fund
Acumen Fund is a global philanthropic venture capital fund that seeks to prove that small amounts of philanthropic capital, combined with business skills, can build thriving enterprises that serve vast numbers of poor people in developing economies. It now has 26 investments in a number of developing countries in south Asia and Africa. Novogratz is a trailblazer of the idea that business can be an effective means to bring about social good. Her thoughts on sustainable businesses in the developing world have helped to shape the field of social investment.
Series Director and Moderator: Dr. Ruth A. Shapiro
Location: SF Club Office
Time: 5:30 p.m. networking reception, 6 p.m. program
Cost: $12 members, $20 non-members, $7 students (with valid ID). Social Entrepreneurship in America Series subscription: $135 members, $265 non-members.