Past Event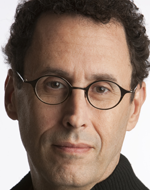 Sat, Nov 6 2010 - 12:00pm
The 20th Anniversary of "Angels in America"
Tony Kushner, Playwright, "Angels in America"
Kushner returns to celebrate the opening day of the new exhibition: "More Life! Angels in America at 20" at the Museum of Performance & Design. Exhibition curator Brad Rosenstein will talk with Kushner about this play's dramatic evolution, its powerful ongoing legacy, and the much-anticipated New York revival.
Location: Herbst Theatre, 401 Van Ness Ave.
Time: 11 a.m. box opens, noon program
Cost: $15 Club/MPD members, $25 non-members, $7 students. Premium (priority seating) $45 members, $65 non-members. Must register through City Box Office at cityboxoffice.com or (415) 392-4400. Members use code angels2010
Also know: Co-organized by the Museum of Performance and Design. In association with The Commonwealth Club's Arts and LGBT Member-Led Forums. Photo by Joan Marcus.