Past Event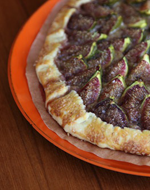 Mon, Oct 25 2010 - 6:00pm
Eats, Shoots and Leaves: Food Photographers Dish on the Art and Technique of Food Photography
Shing Wong, Photographer
Pim Te', Food Blogger; Author and Photographer, Chez Pim
Megan Gordon, Freelance Food Writer; Food Blogger, A Sweet Spoonful
Richard Pelletier, Photographer; Copywriter, Lucid Content - Moderator
In our Bay Area food-centric culture, it isn't unusual to see people taking pictures of food at restaurants, farmer's markets and festivals. Some of these shutterbugs have made it an art form. Our panelists will discuss what kind of equipment they use, how they work, and their favorite dishes to photograph. Favorite photos will be on site for viewing.
In conjunction with this event, the Bay Gourmet Forum is announcing a Food Photography contest!
Contest Rules:
1. Photos must be submitted on the Bay Gourmet Facebook Fan page.
2. One photo per person per category.
3. Categories: Appetizers, Main Courses, Side Dishes, Desserts. You can get creative....take your pictures anywhere- on the street, farmer's markets, restaurants, your kitchen.
4. Each of the 4 winners will receive a one-year membership to The Commonwealth Club - a $110.00 value.
5. Contest begins on September 8 and ends Sunday, October 24 at 5 p.m.
6. Members of the Panel will be the contest judges.
7. Name your photo and include it in the comments section or add your name and web site url (optional).
8. Winners will be announced on Monday, October 25, on the Bay Gourmet Fan Page or via e-mail.
MLF: Bay Gourmet
Location: SF Club Office
Time: 5:30 p.m. networking reception, 6 p.m. program
Cost: MEMBERS FREE, $20 non-members, $7 students (with valid ID)
Program Organizer: Cathy Curtis