Past Event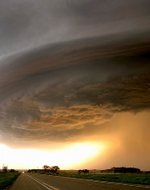 Thu, Oct 14 2010 - 7:00pm
James Hansen: Storms of My Grandchildren
James Hansen, Climate Scientist; Author
A pioneer in climate science, Hansen testified at Al Gore's seminal Congressional hearings on global warming in the late 1980s. Several years ago, when the federal government tried to muzzle climate scientists and computer models suggested tipping points were near, Hansen came out swinging.
He was arrested at a demonstration against coal, and has become increasingly outspoken about the urgency of moving to cleaner fuels to run our economy.
Presented in association with the Institute at The Golden Gate.
Location: The Commonwealth Club, 595 Market Street, San Francisco
Time: 6:30 p.m. check-in, 7 p.m. program
Cost: $15 members, $25 non-members, students free (with valid ID). Premium (seating in the first few rows) $35 members, $45 non-members.