Past Event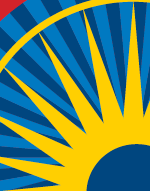 Thu, Oct 14 2010 - 6:00pm
Can Design Thinking Save Business?
Tim Brown, CEO and President, IDEO, Author, Change by Design: How Design Thinking Transforms Organizations and Inspires Innovation
Roger Martin, Dean, Rotman School of Management, University of Toronto; Author, The Design of Business: Why Design Thinking is the Next Competitive Advantage
Peter Merholz, President and Founding Partner, Adaptive Path; Co-author, Subject to Change: Creating Great Products & Services for an Uncertain World
Helen Walters, Editorial Consultant, Doblin / Monitor Group; Former Editor, BusinessWeek
Kevin O'Malley, President, TechTalk / Studio - Moderator
Design thinking is the collaborative process by which the designer's sensibilities and methods are employed to match people's needs, not only with what is technically feasible but with a viable business strategy. Organizations from Kraft and Procter & Gamble to Zappos have used this approach, but how much of it is hype, and how much of it can really be used to transform business and create true change? Join us for an engaged discussion from the front lines of innovation.
MLF: Business & Leadership
Location: SF Club Office
Time: 5:30 p.m. networking reception, 6 p.m. program
Cost: $8 members, $20 non-members, $7 students (with valid ID)
Program Organizer: Kevin O'Malley