Past Event
In the Balance: Energy, Economy & Environment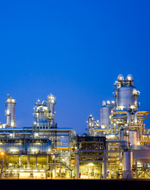 Tue, Oct 12 2010 - 6:00pm
In the Balance: Energy, Economy and Environment
Part of The Chevron California Innovation Series
Raj Atluru, Managing Director, Draper Fisher Jurvetson Ralph Cavanagh, Energy Co-director, Natural Resources Defense Council Cathy Reheis-Boyd, President, Western States Petroleum AssociationJack Stewart, President, California Manufacturers and Technology AssociationVirgil Welch, Special Assistant to the Chairman, California Air Resources BoardGreg Dalton, Climate One - Moderator
With California projected to add another 15 million people in the next few decades, how can the state meet growing energy demand while protecting its natural environment? And how can it do all that while protecting an innovative business environment that creates jobs and drives economic growth? Will a transition to renewable electricity and transportation fuels hurt the economy, or spur startups and new industries? Can conservation be sexy? Join us for a conversation about California's energy future with leaders who hold diverse points of view.
Location: SF Club OfficeTime: 6 p.m. program, 7 p.m. networking receptionCost: $12 members, $20 non-members, students free (with valid ID)Also know: Part of the Chevron California Innovation Series. Exclusive print media sponsor: San Francisco Business Times. The speakers and audience will be videotaped for future broadcast on the Climate One program on KRCD public TV 22 on Comcast and DirecTV in the Bay Area.