Past Event
Mary Houghton: Social Entrepreneur Series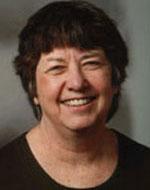 Mary Houghton
President and Co-founder, ShoreBank Corporation
Started on the South Side of Chicago in 1973, ShoreBank was the first community development bank in the United States and has expanded to localities around the country and in emerging markets. Houghton has been a pioneer in "social banking," providing banking services and products to underserved individuals and communities. Houghton will share the lessons she has learned in her years on the cutting edge of social banking. She will discuss what works and what doesn't, and why.
Series Director and Moderator: Dr. Ruth A. Shapiro
Location: SF Club OfficeTime: 5:30 p.m. networking reception, 6 p.m. programCost: $12 members, $20 non-members, $7 students (with valid ID). Social Entrepreneurship in America Series subscription: $135 members, $265 non-members.