Past Event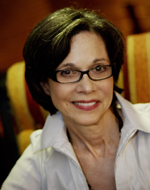 Wed, Oct 6 2010 - 12:00pm
Do Cell Phones Cause Brain Cancer?
Devra Davis, Author, Disconnect; School of Foreign Service, Georgetown University
Oncology expert Davis blows the lid off what she asserts is the cell phone industry's abuse of science. It isn't just about brain cancer, says Davis: cell phones damage DNA, break down the brain's defenses, reduce sperm count, and increase memory loss. Radio frequency radiation from phones is especially threatening to children, whose brains are still growing. But the U.S., helped along by the powerful mobile phone industry, has done little to examine these risks or set standards that significantly improve our safety, Davis and others contend. She will reveal the untold inside story of how we got here.
MLF: Health & Medicine
Location: SF Club Office
Time: 11:30 a.m. check-in, noon program
Cost: $8 members, $20 non-members
Program Organizer: Bill Grant
Also know: Photo by Paula Beezhold