Past Event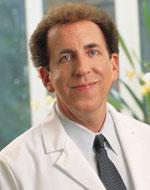 Tue, Oct 5 2010 - 6:00pm
Change Your Lifestyle, Change Your Genes!
Dean Ornish, M.D., Preventive Medicine Research Institute
Kim Mulvihill, M.D.; CBS 5 Healthwatch Doctor - Moderator
Recognized by Life magazine as one of the 50 most influential members of his generation, Ornish undertook pioneering research that was the first to prove that lifestyle changes may stop or even reverse the progression of heart disease, early-stage prostate cancer and even change gene expression by "turning on" disease-preventing genes and "turning off" genes that promote cancer, heart disease and premature aging. Recently, Medicare agreed to provide coverage for his program, the first time that Medicare has covered an integrative medicine program.
Location: SF Club Office
Time: 5:30 p.m. networking reception, 6 p.m. program
Cost: $8 members, $20 non-members
Program Organizers: Bill Grant and Adrea Brier
Also know: In association with the Health & Medicine Member-Led Forum