Past Event
California Votes!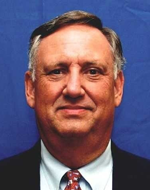 Wed, Sep 22 2010 - 6:30pm
California Votes! The Results That Might Change the State
Dan Walters, Political Columnist, Sacramento Bee
In conversation with Josh Richman, Politics and Legal Affairs Reporter, Oakland Tribune and Bay Area News Group
Renowned political columnist Walters takes a look at the upcoming November election that could drastically change California's political climate. Will political newbies Meg Whitman and Carly Fiorina lead California into a Republican dominance not seen since Governor Ronald Reagan and Senator Richard Nixon were in power? Or will the deep California roots of political veterans Jerry Brown and Barbara Boxer knock California securely back into the blue? Walters weighs in on these two heated campaigns as well as what else we should be watching out for this November.
Location: Lafayette Library and Learning Center Community Hall Building (BART accessible), 3491 Mt. Diablo Blvd., Lafayette
Time: 5:30 p.m. check-in, 6:30 p.m. program
Cost: $12 members, $22 non-members, $7 students (with valid ID)