Past Event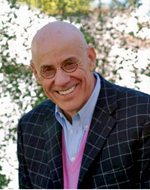 Tue, Sep 21 2010 - 6:00pm
James Ellroy
Author, The Hilliker Curse, L.A. Confidential and The Black Dahlia
In conversation with Tom Barbash, Author; Contributing Book Critic, The New York Times and the San Francisco Chronicle
As a novelist, screenwriter, essayist and memoirist, Ellroy is more closely identified with Los Angeles than any writer since Raymond Chandler. Now, in his most recent book, the legendary crime writer reveals the brutal personal life that has shaped his art: The unsolved murder of his mother when he was a child. Her killer was never apprehended, which unleashed a force that has propelled his work. Ellroy will discuss his shattered childhood, his delinquent teens, his writing life, his love affairs and marriages, his nervous breakdown, and the beginning of a relationship with an extraordinary woman who may just be the long-sought Her.
Location: SF Club Office
Time: 5:30 p.m. networking, 6 p.m. program, 7 p.m. book signing
Cost: $12 members, $20 non-members, $7 students (with valid ID)
Buy the book: Purchase James Ellroy's LA Confidential and/or The Hilliker Curse: My Pursuit of Women from the Commonwealth Club's eBay bookstore. If you purchase the book fewer than 5 business days before the event, it will be available for pickup at The Commonwealth Club in San Francisco on the day of the event. If you purchase it more than 5 days before the event, the book will be sent to your address.
Also know: Underwritten by The Bernard Osher Foundation. Photo by Franny Freeman.