Past Event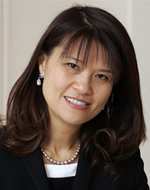 Wed, Sep 15 2010 - 6:00pm
How the Nature of Data Security Threats Is Changing
Eva Chen, Chief Executive Officer and Co-founder, Trend Micro, Inc.
This event has been postponed.
Cybercrime against businesses has shifted from acts of vandalism to acts of larceny. Stealth has replaced ingenuity as the dominant characteristic of criminally successful malicious software. Given the proliferation of cyber attacks on businesses, executives must understand how to protect their businesses from potentially crippling damage. Chen will explain why enterprise businesses today are facing data-stealing threats and organized crime rings of unprecedented scale and sophistication, and will share best practices of companies that recognize their top priority is security.
MLF: Science & Technology
Location: SF Club Office
Time: 5:30 p.m. networking reception, 6 p.m. program
Cost: $8 members, $20 non-members
Program Organizer: Chisako Ress