Past Event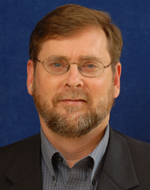 Thu, Sep 9 2010 - 6:00pm
Europe's Social Capitalism vs. America's Wall Street Capitalism: Which Has the Better Development Model for the 21st Century?
Steven Hill, Political Writer; Author, Europe's Promise
Hill contends that a quiet revolution has been occurring in post-World War II Europe: A world power emerging across the Atlantic that is rewriting the rules for how a modern society should provide economic security, environmental sustainability, and global stability. For a decade, Hill traveled widely to understand this uniquely European way of life, including its response to the current economic crisis.
MLF: International Relations
Location: SF Club Office
Time: 5:30 p.m. networking reception, 6 p.m. program
Cost: $8 members, $20 non-members, $7 students (with valid ID)
Buy the book: Purchase Steven Hill's Europe's Promise: Why the European Way Is the Best Hope in an Insecure Age from The Commonwealth Club's online bookstore. If you order the book fewer than 5 days before the event, it will be available for pickup at the Commonwealth Club on the day of the event. If you purchase it more than 5 days before the event, the book will be sent to your address.
Program Organizer: Norma Walden