Past Event
Bret Easton Ellis: Less Than Zero, the story continues...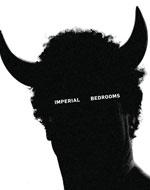 Tue, Jun 15 2010 - 6:00pm
Bret Easton Ellis: Less Than Zero, The Story Continues…
Author, American Psycho, Less Than Zero and Imperial Bedrooms
In conversation with Tom Barbash, Author, The Last Good Chance; Contributing Book Critic, The New York Times and San Francisco Chronicle
Since the publication of his best-selling novel Less Than Zero debuted to critical and commercial success, Ellis, a member of the literary Brat Pack, has become a cult icon. In his latest book, Imperial Bedrooms, he returns to the original characters of his first novel and follows them into middle age, where they are forced to confront themselves. The film adaptation of Less Than Zero launched the careers of Robert Downey Jr., James Spader, Andrew McCarthy and Jamie Gertz. Will Imperial Bedrooms land on the big screen as well? The author of the controversial and provocative American Psycho, cited as one of the most important novels of the 20th century, Easton Ellis will discuss his writing process, his complex characters and how his life has changed since Less Than Zero.
Location: SF Club Office
Time: 5:30 p.m. networking reception, 6 p.m. program, 7 p.m. book signing
Cost: $12 members, $20 non-members, $7 students (with valid ID)
Also know: Underwritten by The Bernard Osher Foundation