Past Event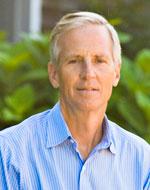 Mon, May 10 2010 - 6:00pm
Evan Thomas: America, War and Empire
Editor, Newsweek; Author, The War Lovers
Thomas's work in journalism has won him praise from all quarters. He explores our nation's idiosyncratic urge to invade via the context of the Spanish-American War. He will present his take on America's mindset for war, drawing links between the likes of hawkish Teddy Roosevelt and William Randolph Hearst and our current leaders.
Location: SF Club Office
Time: 5:30 p.m. networking reception, 6 p.m. program, 7 p.m. book signing
Cost: MEMBERS FREE, $20 non-members, $7 students (with valid ID). Premium (seating in first few rows) $18 members, $35 non-members
Buy the Book: Purchase The War Lovers: Roosevelt, Lodge, Hearst, and the Rush to Empire, 1898 by Evan Thomas from The Commonwealth Club's book store. If you purchase an item fewer than 5 business days before the event, it will be available for pickup at the Commonwealth Club offices on the day of the event. If you purchase it more than 5 days before the event, the book will be sent to your address.
Also know: In association with the Marines Memorial Association. Marines Memorial members get regular members rate of $12 and must call (415) 597-6705 to get $12 rate.