Past Event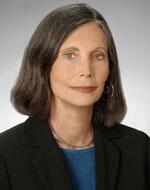 Wed, Sep 16 2009 - 6:00pm
Medical Care Is the Repair Shop, but What Determines Who Gets Sick in the First Place?
This program has been cancelled
Paula Braveman, Professor of Family and Community Medicine, and Director, Center on Social Disparities in Health, UCSF
Join Braveman as she diagnoses the problems with American health care and writes a prescription for the nation's future. The United States spends more per capita on health care than most developed nations, yet we rank low among industrialized countries on key health measures. Braveman argues that one possible reason is that we have failed to invest in the social determinants of health, such as education, child care, housing, neighborhood quality and poverty reduction, which determine whether people get sick in the first place.
MLF: Health & Medicine
Location: Club Office
Time: 5:30 p.m. networking reception, 6 p.m. program
Cost: $8 members, $15 non-members
Program Organizer: Bill Grant