Upcoming Travel
Changing Tides of History: Cruising the Baltic Sea - Waitlist Status
Featuring Lech Walesa, Former President of Poland & Dr. Sergei N. Khrushchev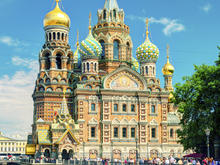 Thu, June 08, 2017
-
Sat, June 17, 2017
Cruise aboard the exclusively chartered five-star m.s. Le Boréal from Copenhagen, Denmark, to Stockholm, Sweden.
Experience the renaissance of Gda´nsk, Poland; the medieval charms of Tallinn, Estonia & Visby, Sweden; the stunning architecture in cosmopolitan Helsinki, Finland; and the grandeur of St. Petersburg, Russia.

Norway pre-cruise and Stockholm post-cruise optional extensions are available.
Travel Cost:
from $6,195, per person, double occupancy