Upcoming Events: Personal Growth
Tue 5/24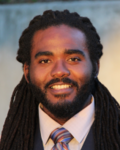 Ashanti Branch: "Taking off the Mask" in the Ever Forward Club
Date:
Tue, May 24, 2016
Time:
6:00 PM
View More
Ashanti Branch, M.Ed., Project Fellow, Stanford's d.school; Studied in Civil Engineering, Cal Poly–San Luis Obispo; Fulbright Exchange Fellowship to India, a Rotary Club Cultural Ambassadorial Fellowship to Mexico, and a 2010 Teacher of the Year Award from the Alameda-Contra Costa County Math Educators
Ashanti Branch works to change how young men of color interact with their education and how their schools interact with them. As a young teacher in the East Bay, Branch recognized, "When my students aren't learning, it's not usually because they can't; it's because they have deep-seated behaviors that are holding them back." This led Branch in 2004 to create the Ever Forward Club to provide a safe place for these young men to "take off their masks and be supported for who they really are," and 93 percent of Club members have gone on to college. Documentarian Jennifer Siebel Newsom and Stanford's "design thinking" program have helped Branch's organization reach thousands of Bay Area students.
Branch and a few of his students will use this concept of "taking off the mask" to show how to "look behind our masks that we wear on a daily basis and that often get in our way of living truly fulfilling lives."
Thu 6/2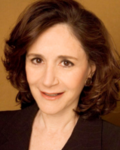 Managing the Impact of Technology on Our Lives
Date:
Thu, June 02, 2016
Time:
12:00 PM
View More
Sherry Turkle, Ph.D, Abby Rockefeller Mauzé Professor of the Social Studies of Science and Technology, Program in Science, Technology and Society; MIT; Founder and Director, MIT Initiative on Technology and Self; Harvard Centennial Medalist; Ms. Magazine Woman of the Year; Member, American Academy of Arts and Sciences; Licensed Clinical Psychologist
Sherry Turkle, M.I.T. professor, researcher, consultant and author, will discuss the timely topic of digital influences on our personal lives, from how we relate to our family, friends, and lovers, plus how technology affects how we think, conduct our business, our productivity, creativity and innovation. The emphasis will be on the strategies to reintroduce conversation and put technology in a supporting, not default, mode of communication.
Referred to by many as the "Margaret Mead of digital culture," Professor Turkle has 30 years of experience researching the psychology of people's relationship with technology. She is the author of Reclaiming Conversation: The Power of Talk in a Digital Age and Alone Together: Why We Expect More from Technology and Less from Each Other. She has a long list of awards and honors, has delighted audiences on all the major networks, and has been featured in The New York Times, Scientific American, and many other publications.