Upcoming Events: LGBT
Thu 9/22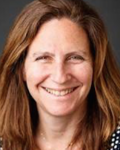 At the Crossroads: Oppression and Resilience in Diverse LGBT Communities
Date:
Thu, September 22, 2016
Time:
6:00 PM
A psychological perspective on justice and oppression
View More
Kimberly F. Balsam, Ph.D. Professor; President-Elect, APA's Division 44; Co-Director, Center for LGBTQ Evidence-Based Applied Research, Pacific Graduate School of Psychology, Palo Alto University
The past five years have been times of rapid change for LGBT communities in the United States. With the repeal of "Don't Ask, Don't Tell" in 2011 and the Obergefell v. Hodges Supreme Court decision in 2015, LGBT people have experienced rapid gains in visibility, acceptance and legal rights. However, this progress has disproportionately advanced the well-being of those who are white sexual minorities, leaving issues of racial and ethnic diversity, social class and gender identity in the margins. Further, the recent shooting in Orlando highlights the ongoing oppression, including violence and fear of violence, that LGBT individuals must still contend with on a daily basis.
These developments have led many to argue that we find ourselves at a crossroads in LGBT history that requires new paradigms that will broaden justice to more people. Balsam will discuss psychological perspectives on oppression and resilience, offering a lens through which to envision the path forward in this challenging and ever-changing social context.