Upcoming Event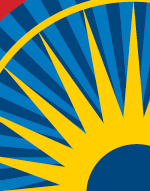 Thu, Mar 2 2017 - 6:00pm
Add to google calendar
Almudena Bernabeu, Co-Founder, Guernica 37 International Justice Chambers (Member of the Legal Team)
Russell Cohen, Partner, Orrick, Herrington & Sutcliffe LLP (Member of the Legal Team)
Terry Lynn Karl, Gildred Professor of Latin American Studies and Professor of Political Science, Stanford University (Expert Witness at the Trial)
Matt Eisenbrandt, Author, Assassination of a Saint (Member of the Legal Team)
Nico van Aelstyn, Principal, Beveridge & Diamond PC (Member of the Legal Team)
In 2004, a U.S. court found a California resident responsible for the 1980 death squad killing of El Salvador's Archbishop Óscar Romero, who will soon be made a saint in the Catholic Church. Matt Eisenbrandt, a member of the legal team and author of a recently published book about the Romero case, joins his colleagues to discuss the investigation and trial as well as the historical background that led to the assassination.
Location: 555 Post St., San Francisco
Time: 5:30 p.m. networking reception, 6 p.m. program, 7 p.m. book signing
MLF: International Relations
Program organizer: Linda Calhoun
Note:
To receive a member discount, make your ticket selection above and click "Order Now."
At the bottom of the next page, enter your member ID number in the field at the bottom of the page. (Your member ID number can be found on your Club membership card.)
Family and Leadership Circle members are entitled to 2 member-priced tickets.
All other members are entitled to 1 member-priced ticket.
All ticket sales are final.