Chair of the Board of Governors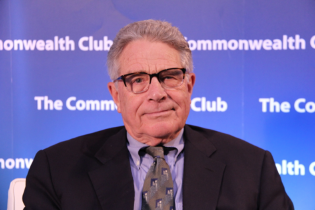 John R. Farmer a native of Louisville, Kentucky, has been a California resident since 1969. He graduated from Washington and Lee University, Lexington, Virginia in 1961, and then served two years as an officer in the US Army.
John has spent his entire business and professional career in the investment banking and securities industry retiring from Goldman Sachs as a General Partner. John and his family lived in London for 16 years, returning to California in 2004. He spent 13 years as a Trustee of The American School in London serving eleven of those as Chair of the Board from 1993 to 2004. He has been involved in higher education serving as a Trustee for 10 years of Washington and Lee University.
Currently, John serves on the Board of Trustees of Occidental College, Los Angles, where he recently served as Chair for four years and has been a Trustee since 1995.
John and his wife, Tawna, have four children and eight grandchildren, and currently reside in Tiburon.