Upcoming Travel
Kenya Safari with Reza Aslan & Jessica Jackley
Maasai Mara, Rift Valley & The Great Migration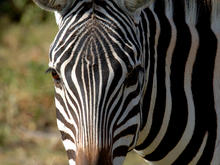 Wed, August 05, 2015
-
Sat, August 15, 2015
Join study leader team Jessica Jackley, social entrepreneur and cofounder of Kiva and Profounder, and author Reza Aslan in Kenya on a safari in Kenya where tradition and modernity contrast, and mix in idiosyncratic ways against a backdrop of astonishing beauty and biological diversity.
From Nairobi set off to Sweetwaters, where you enjoy views of Mt. Kenya and visit the last place you will find the endangered northern white rhino. Discover Lake Naivasha, burgeoning with 350 bird species in addition to Thomson's gazelle, waterbuck, monkeys and other wildlife. Experience the Maasai Mara, in the northern Serengeti, and the site of the yearly Great Migration of herds, and where the proud Maasai preserve their traditional way of life.
Optional pre-tour extension to Amboseli National Park (3 days, 2 nights) is available.

Study Leader Bios:
Dr. Reza Aslan, an internationally acclaimed writer and scholar of religions, is author of the #1 New York Times Bestseller Zealot: The Life and Times of Jesus of Nazareth. Aslan's first book is the International Bestseller, No god but God: The Origins, Evolution, and Future of Islam, which has been translated into seventeen languages, and named one of the 100 most important books of the last decade.
Aslan's degrees include a Master of Theological Studies from Harvard University, a PhD in the Sociology of Religions from the University of California, Santa Barbara, and a Master of Fine Arts from the University of Iowa, where he was named the Truman Capote Fellow in Fiction. An Adjunct Senior Fellow at the Council on Foreign Relations, he is also a member of the Los Angeles Institute for the Humanities and the Pacific Council on International Policy. He serves on the board of directors of the Ploughshares Fund, which gives grants for peace and security issues; Narrative Four, which connects people through the exchange of stories; PEN USA, which champions the rights of writers under siege around the world; and the Levantine Cultural Center, which builds bridges between Americans and the Arab/Muslim world through the arts.
He is the founder of AslanMedia, a social media network for news and entertainment about the Middle East and the world, and co-founder and Chief Creative Officer of BoomGen Studios, the premier entertainment brand for creative content from and about the Greater Middle East.
Born in Iran, Aslan lives in Los Angeles with his wife (author and entrepreneur Jessica Jackley) where he is Associate Professor of Creative Writing and Cooperating Faculty in the Department of Religion at the University of California, Riverside.

During our trip he will lecture on Kenya as part of the origin of religions, myths and rituals.
Jessica Jackley is an entrepreneur and investor focused on financial inclusion, the sharing economy, and social justice. She currently serves as an investor and advisor with the Collaborative Fund, investing in entrepreneurs who champion the sharing economy. Before this, Jessica was a Cofounder and CEO of ProFounder, a pioneering crowdfunding platform, which later joined forces with GOOD where Jessica became GOOD's first Entrepreneur in Residence.
Jessica was a Cofounder and Chief Marketing Officer of Kiva, the world's first p2p microlending website. Kiva lets internet users lend as little as $25 to individual entrepreneurs, providing affordable capital to help them start or expand a small business. Kiva has been one of the fastest-growing social benefit websites in history and has facilitated over half a billion dollars in loans among individuals across 216 countries.
Jessica has served as Visiting Practitioner at Stanford's Center for Philanthropy and Civil Society, and taught Entrepreneurial Design for Social Change at Drew University and Global Entrepreneurship at the Marshall School of Business at USC. She is a member of the Council on Foreign Relations, a 2011 World Economic Forum's Young Global Leader, and has served as an active board member or advisor for numerous organizations championing women, microfinance, tech, and the arts.
Jessica was named one of Fast Company's 60 in the 2012 League of Extraordinary Women, and has received numerous awards for her work including the 2012 University of California's Human Security Award, 2011 Economist's "No Boundaries" Innovation Award and the 2010 USA Networks Character Approved Award, among other honors. Convinced that social change happens across all sectors, Jackley has worked in public, nonprofit, and private organizations including the Stanford Center for Social Innovation, Amazon, World Vision, Village Enterprise Fund, Project Baobab, Potentia Media, and others.
Jessica holds an MBA from the Stanford Graduate School of Business with Certificates in Global Management and Public Management, and a BA in Philosophy and Political Science from Bucknell University. Jessica lives in Los Angeles with her husband, author Reza Aslan, and their twin sons.
Travel Cost:
$6,995, per person, based on double occupancy