Upcoming Travel
Argentina: Art, Wine, Tango & the Andes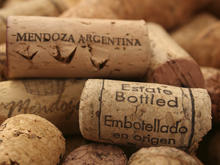 Fri, November 06, 2015
-
Sun, November 15, 2015
Join us on an enriching tour which showcases the vibrant capital city of Buenos Aires and the vineyards of Mendoza in the company of Latin America expert, Professor Peter H. Smith. (full bio below)

Our journey begins with Buenos Aires, the "Paris of South America." Enjoy Buenos Aires' cosmopolitan pleasures by attending a tango performance, taking tango lessons, exploring the neighborhoods of Recoleta, La Boca and San Telmo and touring Colón Opera House. Beyond the city's limits venture out into the pampas to an historic estancia to savor a typical Argentinean barbecue and witness a demonstration of gaucho horsemanship.

From Buenos Aires, fly to the wine region of Mendoza at the foot of the Andes and enjoy wine tastings, stroll through local vineyards, sample regional cuisine, take a cooking class and visit a local artist. This is a first class tour, with only 4 and 5 star accommodations.

An optional pre-trip extension to Iguazú Falls and post-trip extension to Bariloche are available to those who wish to extend their stay.
Travel Cost:
$6,795, per person, based on double occupancy


Study Leader, Peter H. Smith:
Peter H. Smith is Distinguished Professor of Political Science and Simón Bolívar Professor of Latin American Studies at the University of California, San Diego. He is a specialist on comparative politics, Latin American politics, and U.S.-Latin American relations.
A magna cum laude graduate of Harvard College, Mr. Smith received the Ph.D. from Columbia University. He has served in faculty positions at Dartmouth College, the University of Wisconsin-Madison and MIT. He has held visiting appointments at the Universidad de San Andrés (Buenos Aires), El Colegio de México, the Universidad Nacional Autónoma de México, the Universidade de São Paulo, and the Universidad de Alcalá de Henares and the Instituto Ortega y Gasset in Spain.
A prolific author, Professor Smith has written Politics and Beef in Argentina: Patterns of Conflict and Change and Argentina and the Failure of Democracy: Conflict among Political Elites. He has published major works on Mexican politics, U.S.-Latin American relations, and processes of democratization in Latin America. He has written numerous articles and book chapters, and he has co-authored Modern Latin America, now in its eighth edition and the most prominent classroom text in its field. For several years Peter also served as moderator for a UCSD-TV television talk show about Latin America and its relationship with the United States.