Health Care and Americans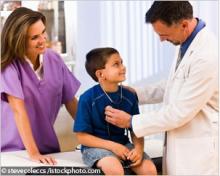 The health care that Americans receive is a source of pride and worry. Pride, because of the world-class level of care available in the country. Worry, because nearly 50 million people remain uninsured, and millions more have insufficient coverage. How can the country continue to deliver high-quality care, expand the percentage of its people who are covered by insurance, and push the boundaries of medical knowledge?
To help answer those questions, The Commonwealth Club presents this online resource, featuring past and upcoming health-care programs, online resources, and more. And don't forget to check back regularly, as we add more multimedia and other resources.
This online resource is a service of The Commonwealth Club of California, a non-profit, non-partisan public forum. This resource is underwritten by the California HealthCare Foundation.
Health-Care Programs at The Commonwealth Club
July 18, 2012
The Supreme Court Health Care Ruling and Its Impact on California
The Supreme Court's decision to uphold the majority of President Obama's health-reform plan, including the requirement of individual coverage, was one of the most closely watched decisions of the Supreme Court in years, with effects rippling outward to touch every corner of the country. How will this momentous ruling affect your health coverage and medical care? What does it mean for businesses and health-care providers? A panel of health-care insiders and advocates will dissect the Supreme Court's decision on The Patient Protection and Affordable Care Act, focusing on its impact on providers and patients in California.
AUDIO
June 18, 2012
Todd Park, U.S. Chief Technology OFficer: Unleashing the Power of Open Data and Innovation for Health Care
Park will discuss how advances in technology will continue to affect changes to our health-care system, create jobs and improve life for Americans. He will focus on his current work and how Healthcare.gov (which he helped create in his previous position as CTO of HHS) is being incorporated to help reduce health-care costs. He will also briefly discuss his overall work as CTO and how his health-care work ties in to this. Park joined the administration in August 2009 as chief technology officer of the U.S. Department of Health and Human Services. In this role, he served as a change agent and "entrepreneur-in-residence," helping HHS harness the power of data, technology and innovation to improve the health of the nation.
AUDIO
March 29, 2012
Dr. Ira Byock: The Best Care - What It Is and How to Get It
As one of the country's leading palliative-care physicians, Dr. Byock explains why the way we die is among the biggest national health crises facing us today. He describes what palliative care really is and addresses the economic, ethical and systematic challenges of our current health-care system.
AUDIO
March 8, 2012
New Approaches to Patient Care and Advocacy
Many Americans today are dealing with chronic illnesses, trying to navigate through insurance, to decide what treatments are best or most affordable, and what decisions to make for themselves and their families. To address the issue of patient-oriented health care, we are bringing together health-care innovators and experts to share their first-hand perspectives
AUDIO
October 26, 2011
The Constitutionality of Health-Care Reform
Is the Patient Protection and Affordable Care Act constitutional? As the litigation on health-care reform percolates up toward the Supreme Court, join legal experts Pilon (the founder and director of Cato's Center for Constitutional Studies) and Tribe (the Carl M. Loeb University Professor at Harvard Law School) for a debate on the constitutionality of health-care reform.
AUDIO
October 3, 2011
Dr. Francis S. Collins: Director, National Institutes of Health
Come hear one of the world's most influential scientists and medical researchers discuss the coming revolution in biomedical innovation – and what it might mean for you. Dr. Collins oversees the work of the National Institutes of Health (NIH), the federal agency that is the nation's largest supporter of biomedical research. Before taking the helm of NIH in August 2009, he led the international Human Genome Project and made landmark discoveries of a number of important disease genes. Today, one of Dr. Collins' top priorities is to accelerate the movement, or translation, of scientific advances from the research lab to the medical clinic. However, despite dramatic progress in identifying the molecular basis of many diseases, translation remains a slow, expensive and failure-prone endeavor. For example, it currently takes about 13 years and more than $1 billion to develop a successful new drug. To help reengineer this process, NIH recently announced plans to establish a new entity, the National Center for Advancing Translational Sciences (NCATS). Dr. Collins will describe how NCATS, along with other NIH research initiatives, will catalyze the generation of innovative methods and technologies to enhance the development, testing and implementation of new treatments for a wide range of diseases.
AUDIO
September 30, 2011
Avoiding Unnecessary Medical Treatment
Brownlee contends that overtesting and overmedicating are harming patients' health and pocketbooks in California and the nation. Her book, Overtreated, was cited as the best economic book of 2007 by The New York Times, and she was named by UC Santa Cruz as one of its most influential graduates for her groundbreaking work on avoidable health care. Brownlee will expose how reducing unnecessary procedures could save taxpayers billions and how regional disparities might affect what procedures patients receive and even how much they pay for identical procedures. What are the questions one should ask before undergoing any procedure or test? Do inhabitants of the Bay Area pay more for medical procedures than others who live elsewhere in the state?
AUDIO
July 27, 2011
High Cost Beneficiaries: Is Our Health Care Failing Those Who Need It Most?
A small number of individuals, most with complex health conditions, account for a majority of the cost for providing care in California. These individuals, the frail elderly, those with multiple chronic conditions – including mental health and substance abuse issues – can benefit from a "high-touch," coordinated system of care that not only increases the quality of care they receive, but also reduces the high costs of providing care. This panel discusses the challenges facing these beneficiaries and the health-care system, and how people can be better served.
June 27, 2011
Health Reform Comes to California: Are We Ready?
The Affordable Care Act aims to bring health coverage to approximately one-half to two-thirds of California's 7.3 million uninsured residents. But are we prepared to provide care to the millions who will need access to the system? Will there be enough doctors to care for these new patients? Is our health-care system set up to meet their needs? A panel of experts weighs in.
AUDIO
December 14, 2010
Modernizing Medicare and Medicaid: How to Upgrade America's Health Care
Donald Berwick, M.D., M.P.P., administrator at the Centers for Medicare and Medicaid Services, leads a department with a larger budget than the Pentagon and oversees the programs that provide health care to nearly one in three Americans, yet he has made few public appearances since President Obama made him CMS administrator in a recess appointment last summer. A recipient of numerous medical awards and honors, Berwick has a long history of involvement with public policy on health care and was given an honorary knighthood by Queen Elizabeth in 2005 for his work. He shares his thoughts about how the recent reform bill passed by Congress will affect the longevity and viability of our nation's medical system and his goals of improving patient care while reducing waste.
August 18, 2010
Aneesh Chopra
Chopra, assistant to the president and the nation's first-ever chief technology officer, has made it a priority to advance America's health-care reform goals through the use of technology and innovation for one of the administration's top priorities. He will discuss using technology, such as telemedicine and mobile health, to drive new care models for disease management, independent living and appropriate virtual care for people in their own homes. With millions of Americans about to apply for health insurance for the first time, Chopra is leading the effort to make enrollment as easy as using the Internet to pay bills or file income taxes. He will also discuss how policies, standards and harnessing the potential of technology, data and innovation can transform the nation's health-care system and improve the lives of everyday Americans.
AUDIO
July 22, 2010
Thomas Frieden
As director of the U.S. Centers for Disease Control and Prevention, Frieden works to control communicable and noncommunicable diseases in the United States and around the world. He led the nation's response to the H1N1 influenza pandemic. Most recently, his efforts have focused upon protecting the nation's water supply against high levels of lead as well as raising awareness to the dangers of tobacco – the single largest preventable cause of death, killing 443,000 Americans every year and costing $193 billion in annual direct medical costs. As head of the CDC, Frieden has called for urgent action to be taken against abuse of prescription painkillers, which have caused a 111-percent increase in emergency room treatment and is threatening America's public health system. Come hear about the next potential pandemic and how we are combating future outbreaks.
AUDIO
January 28, 2010
Margaret Hamburg: Protecting Public Health: FDA's Global Challenge
FDA chief Hamburg has been tasked with an extremely difficult job: ensuring the safety of everything we consume, in an increasingly globalized world with increasingly obscured accountability trails. With a background in medicine, science and public health, she is well-positioned to meet the myriad of challenges facing the FDA. As New York's Department of Health and Mental Hygiene commissioner, Hamburg improved services for women and children, instituted needle-exchange programs to reduce the spread of HIV (the AIDS virus), and created the first public health bio-terrorism defense program in the nation. Her most celebrated achievement, however, was curbing the spread of tuberculosis. Learn what she has planned to help keep the nation and its food and medicine supply safe.
AUDIO
October 30, 2009
A Good Death: Intersection of Policy & Practice
An emerging focus in the health-care debate is the ethical implications of making end-of-life decisions. Where do policy and practice intersect? This panel explains the practice of palliative and hospice care, discusses the benefits, and explores the best policies for caring for those with terminal illnesses.
AUDIO
June 19, 2009
California Health Care and the Stimulus: The Promises, Possibilities and Pitfalls
An expert panel discusses plans for using federal economic stimulus money for California's health-care system.
AUDIO
June 11, 2009
Reforming Social Security and Health Care
George Shultz, former U.S. Secretary of State and former Secretary of Labor, and John Shoven, senior fellow of Hoover Institution, offer reform of Social Security and the health-care system.
AUDIO
June 8, 2009
Christina Romer: The Economic Case for Health-Care Reform
Christina Romer, chair of President Obama's Council of Economic Advisors, explains the costs of the current health-care system in the United States and the benefits of reforming it.
AUDIO
February 11, 2009
Matt Miller: The Tyranny of Dead Ideas: How to Make Health Care More Efficient
Matt Miller discusses the worldviews that affect how the country talks about health care.
AUDIO
January 8, 2009
Zeke Emanuel: Scrapping the Health-Care System
Zeke Emanuel, chair of the Department of Bioethics at the NIH Clinical Center of the National Institutes of Health, calls for comprehensive health-care reform.
AUDIO
September 18, 2008
How to Fix Health Care in the U.S.
William Brody, president of Johns Hopkins University, evaluates the health care Americans receive and gives suggestions for improving it.
AUDIO
May 12, 2008
Health Care Reform: Where Do We Go from Here?
Panelists look at the future of health care in California and the nation.
AUDIO
April 2, 2008
Former Surgeon General Dr. Richard Carmona
Former U.S. Surgeon General Richard H. Carmona, the president and vice chairman of Canyon Ranch, discusses the benefits of a culture of prevention.
AUDIO
December 10, 2007
Immigrant Health Care
Panelists discuss the challenges and opportunities of health-care provision to immigrants.
April 10, 2007
End-of-Life Care
Panelists discuss ways of making it easier for people to prepare for dealing with the questions and options for end-of-life care.
AUDIO
March 7, 2007
Health-Care Reform Now!
George C. Halvorson, chairman and CEO of Kaiser Foundation Health Plans and Hospitals, urges a public-private partnership to address failings of our health-care system.
AUDIO
December 3, 2002
Health Care for All Californians
Bruce Bodaken, Chairman, President & CEO, Blue Shield of California
TRANSCRIPT