About INFORUM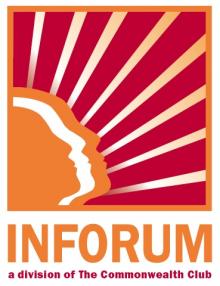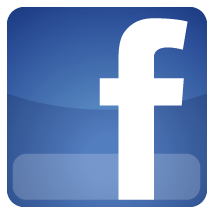 Follow INFORUM
on Facebook
WHAT IS INFORUM?
The idea of INFORUM began with the basic tenet that young people not only deserve but desire unbiased, trustworthy information from a full range of stances, and that they want their sources qualified. The Commonwealth Club has a 103 year tradition of civic debate, and INFORUM honors and continues this tradition by providing a forum for young people to access the best informed, most involved, and brightest minds – be they politicians, business gurus, policy workers, thought leaders, trendsetters or culture-jammers.
INFORUM PROGRAMS
From the Middle East to digital music to gay marriage, INFORUM's multi-perspective programming brings thought-provoking discussions to the entire Commonwealth Club, the Bay Area, and beyond. Our 21st Century series is bringing world-renowned young people to the Club's podium, from scientists to writers to King Abdullah II of Jordan. Check out our upcoming events!
Recent speakers include: Spike Lee • Alexandra Pelosi • Gavin Newsom • Malcolm Gladwell • Eve Ensler • Tavis Smiley • Cristy Turlington • Ethan Hawke • Deepak Chopra • The Rza • Chuck D • Dave Eggers • Jamie Oliver • Michael Mina • Thomas Frank
Recent panels include: Doing Business in China • The American Image Abroad • Soldiers Back from Iraq • Urban Singles • Hot Young Chefs • America the Polarized • Online Personas • The State of the Arts in San Francisco • Middle East History 101.
INFORUM MISSION
Our mission is to address head on the diversity of issues our generation contends with. Since our launch, INFORUM has been built, run, programmed, and promoted by and for individuals in their 20s and 30s. Our "For Us By Us" experience allows young people to get involved, take ownership of The Commonwealth Club, and engage in real, meaningful conversations around the things that matter to us. Dedication to quality programming complemented by a passion for informed conversation makes INFORUM a catalyst for inspiration, investigation, and action.
INFORUM MEMBERS
Since our launch in early 2002, INFORUM has become the fastest growing division of The Commonwealth Club, as well as one of the largest young professional groups in the Bay Area with 1,500 members. Join now and receive the full benefits of Club membership at a discounted rate. Our members are civic-minded working professionals: 40 percent earn more than $100k per year, 50 percent have graduate degrees or Ph.D.s, 25 percent own their own homes, 80 percent live in San Francisco, 50 percent donate more than $250 a year to non-profits
INFORUM PRESS
San Franciso magazine named INFORUM the Best Lecture Series in the Bay Area in 2006 and the place to go for young professionals looking for "a good wonking." The Los Angeles Times recommended INFORUM for singles looking for a "presidential forum and hang-out." The Bay Guardian named The Commonwealth Club "the best braniac bonanza... for those wanting to cram more thinking under their caps." Not to be left out, Yelp recommended the Club as "the true mental yoga session" for those who need intellectual stretching. 7x7 magazine profiled then-INFORUM Director Nicole Grant as "What's Hot & What's Now," noting she "lures heavy hitters to The Commonwealth Club and gets her generation interested in the things that count."
INFORUM BOARD
Board President
Josh McHugh
Chief Executive Officer, Attention Span Media
Vice President
Julie Crabill
Founder and Chief Executive Officer, Inner Circle Labs
Director of INFORUM
Caroline Moriarity Sacks
Secretary
Rob Power
Director of Engineering, Vintara
Marketing Chair
Kate Butchart
Lead project Manager, Method Inc.
PR Chair
Enies Bernard Burton III
Client Relations, Sr. Manager, The NewsMarket Inc
Socials Chair
Tim Van Loan
Co-founder and Vice President of Marketing and Sales, Recurly Inc.
Membership Chair
Reese Pecot
Corporate Counsel, Google
21st Century Visionary Award Chair
Jon Swartz
Reporter, USA Today
Lead Program Committee Chair
Michael Maness
Vice President of Journalism and Media Innovation, Knight Foundation
Program Committee Co-Chair
Brandon Upchurch
Senior Manager of Professional Development, QuinStreet
Events Committee Co-Chair
Linda Law
Senior GL Accountant, OpenTable
Social Media Chair
Dan Kaplan
CEO of a pre-launch startup
GET INVOLVED
For more details or to volunteer with us, please contact INFORUM Director Caroline Moriarity-Sacks at inforum [at] commonwealthclub [dot] org.