Upcoming Events
Tue 3/11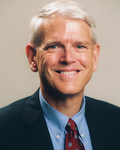 Ukraine Call-in/Town Hall
Date:
Tue, March 11, 2014
Time:
12:00 PM
Teleconference call on the Ukraine crisis
View More
Hon. Steven Pifer, U.S. Ambassador to Ukraine (1997-2000) and Director of the Brookings Arms Control and Non-Proliferation Initiative
In conversation with Dr. Gloria Duffy, President of The Commonwealth Club and former U.S. Deputy Assistant Secretary of Defense (1993-1995)

What began as a tussle over whether Ukraine affiliated with European or Russian financial institutions escalated into a nerve-wracking military standoff between Russia and Ukraine on the Crimean Peninsula. The Russian-leaning president in Ukraine, Viktor Yanukovich, has been impeached by the parliament and replaced by Oleksandr Turchynov. What's at stake in Ukraine? How far will Russia go to retain its influence there? Is a wider military confrontation possible between these two countries? Could the U.S. be involved? Will sanctions against Russia have their desired effect? Will the diplomatic "offramp" for the crisis proposed by U.S. and European leaders de-escalate the crisis? What foreign assistance will be provided to Ukraine and what will be its impact? What does Ukraine need to do to strengthen its economy and solidify its independence?
Join this important teleconference beginning at 12 noon on Tuesday, March 11. Dial 712-432-1001, and enter access code 497126921#.
Have a question for the speakers? Tweet them using #cwclubukraine
Fri 3/28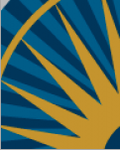 International Green Industry Hall of Fame Conference
Date:
Fri, March 28, 2014
Time:
8:00 AM
View More
4th Annual International Green Industry Hall of Fame Conference
Help honor the pioneers, leaders and visionaries contributing to the green industry and helping to preserve our fragile exosystems for future generations.
2014 Award Nominees: Amory Lovins, Arbor Teas, BioBag, Build It Green, Donald Simon, Google, Green Team San Joaquin, Honda USA, Interface Inc., Ira Ehrenpreis, Kebony International, Marc Richmond, Mirimichi Golf Course, Moon Valley Organics, Roz Savage, San Francisco Giants Baseball Club, Seventh Generation, Silicon Valley Leadership Group, Stem Inc., Synergy International, 10,000 Villages, Terra Pass Inc., Terra Cycle Inc., and Toyota Motor Corporation
Location: San Jose State University Student Center, San Jose
Time: 8 a.m.-5 p.m.
Cost: $50 (includes breakfast and lunch), $25 student/senior
Also know: Co-sponsored by The Commonwealth Club of California's Climate One program, Mineta Transportation Institute, San Jose State University, Baker Peterson Franklin LLP, BCT Consulting, Geil Enterprises, REC Solar
CLICK HERE TO REGISTER OR CALL 559-217-5219
.