Member-Led Forum
Personal Growth
The Personal Growth Forum focuses on a broad spectrum of topics supporting personal development by seeking solution-based programs that provide our membership with opportunities for lifelong learning and skills to grow through all areas of life.
Become more involved in Club programming by contacting the appropriate MLF chair to join a forum today!
Upcoming Events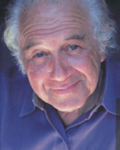 Necessary Wisdom
Date:
Mon, September 29, 2014
Time:
6:00 PM
An introspective discussion on spirituality and wisdom.