Member-Led Forum
International Relations
Focuses on Europe, Latin America and Africa and on issues that have a global impact or influence.
Become more involved in Club programming by contacting the appropriate MLF chair to join a forum today!
Upcoming Events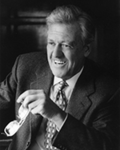 When Cultures Collide
Date:
Mon, April 20, 2015
Time:
12:00 PM
International communications experts share the advances to bridging cultural gaps.