Upcoming Events
Thu 4/24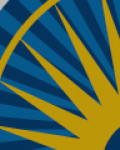 Hunein Ibn Ishak's Role in Baghdad's Golden Age
Date:
Thu, April 24, 2014
Time:
6:00 PM
View More
Helen Malko, Archaeologist; Research Fellow, Department of Ancient Near Eastern Art, Metropolitan Museum of Art; Ph.D. candidate, Department of Anthropology, Stony Brook University
The contributions of Hunein Ibn Ishak, the scholarly force behind Baghdad's influential House of Wisdom, were indispensable to Baghdad's Golden Age. Helen Malko, who herself was born in Baghdad, examines the life of this multi-talented Assyrian physician and his crucial role in the
transmission of Greek, Roman, Mesopotamian, Indian and Islamic knowledge and medicine to Europe.
MLF: Humanities
Location: SF Club Office
Time: 5:30 p.m. networking reception, 6 p.m. program
Cost: $20 non-members, $8 members, $7 students (with valid ID)
Program Organizer: George Hammond
Also know: In association with Humanities West
Wed 4/30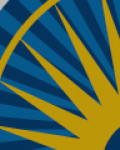 Humanities West Book Discussion - The Caliph's Splendor: Islam and the West in the Golden Age of Baghdad, by Benson Bobrick
Date:
Wed, April 30, 2014
Time:
5:30 PM
Lynn Harris, Moderator
View More
Join us to discuss the achievements of Harun al-Rashid, the legendary caliph of The Thousand and One Nights, whose actual court was nearly as magnificent as the fictional one. When Harun came to power, the Islamic empire stretched from the Atlantic to India, and in Baghdad's House of Wisdom, great works from Greece and Rome were preserved and studied, and new ideas were developed in astronomy, geometry, algebra, medicine and chemistry that have enhanced civilization ever since. Lynn Harris will lead the discussion.
MLF: Humanities
Location: SF Club Office
Time: 5:30 p.m. program
Cost: $5 non-members, MEMBERS FREE
Program Organizer: George Hammond
Also know: In association with Humanities West