Upcoming Events: Inforum
Fri 10/16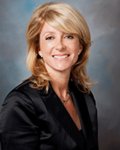 Wendy Davis and The War on Women
Date:
Fri, October 16, 2015
Time:
6:30 PM
A trailblazing women's rights activist.
View More
Wendy Davis, Democratic Politician; Former Texas State Senator
In conversation with Sandra Fluke, Social Justice Attorney
"Something special is happening in Austin tonight #StandWithWendy" — @POTUS
In June 2013, Senator Wendy Davis was propelled into the global spotlight as she attempted an eleven-hour filibuster to block a Texas state senate bill that would dramatically restrict abortion in Texas, an effort that kept over 180,000 people glued to the live stream and made national headlines.
Today, Davis continues to act as a trailblazing women's rights activist by fundraising for Planned Parenthood and defending it from recent public attacks. Davis is also in the process of starting a new women's initiative that will attempt to expand opportunities for young women.
Join us for a discussion about the powerful effects women in leadership positions can have and learn about Davis' plan to enlist more people in her effort to combat what she sees as a war on women.
Thu 10/29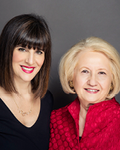 Who Runs the World? Women with Power and Purpose
Date:
Thu, October 29, 2015
Time:
6:30 PM
Melanne Verveer, Kim Azzarelli and Andrea Jung
View More
Melanne Verveer, Co-Founder, Seneca Point Global; Executive Director, Georgetown Institute for Women, Peace and Security
Kim Azzarelli, Co-Founder, Seneca Point Global; Chair and Co-founder, Avon Global Center for Women and Justice
Andrea Jung, President and CEO, Grameen; Former CEO, Avon Products, Inc.
Today, women are fast emerging as one of the most powerful and influential demographics the world has ever seen. From 1997 to 2014, women-owned businesses in America grew one and half times faster than the national average. In 2012, it was estimated that as many as a billion women would enter the world economy over the following decade. Yet, the subject of women serving as the key role in today's global economy still has not gained much traction. Recognizing the need for change, Verveer and Azzarelli co-founded Seneca Point Global, an organization dedicated to developing a global strategy to unlock opportunities for women across the globe. Now, they're coming out with Fast Forward, a book unfolding how some of the world's most powerful women, such as Hillary Rodham Clinton, Salma Hayek, Christine Lagarde, Ursula Burns, and Diane von Furstenberg, are using their growing economic power to achieve success and how you can do the same.
Join us for a conversation with Melanne Vereer, Kim Azzarelli and Andrea Jung, the president and CEO of Grameen America, who is committed to supporting low-income women through microfinancing and financial education.
Thu 11/19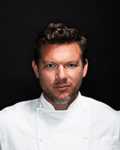 An Evening with Chef Tyler Florence
Date:
Thu, November 19, 2015
Time:
7:00 PM
Our mouths are watering just thinking about it.
View More
Tyler Florence, Host, "Tyler's Ultimate;" Bay Area Restaurant Owner; Author, Inside the Test Kitchen
Chef Tyler Florence is obsessed with comfort foods, from rich, creamy risottos to "Fronion Rings" (that's right—French fry encrusted onion rings). Florence is an Emmy-nominated chef, Food Network star, and chef-owner of Wayfare Tavern and El Paseo. He manages eight companies, including restaurants, retail shops, media production and even tech startups. In his app, Tyler Florence Fast, you can ask on-the-spot recipe advice from Tyler and his team or pick up one of his 500 signature recipes, such as baked lobster with garlic butter panko.
Whether you're a professional chef, aspiring chef, amateur cook or foodie, this is your chance to learn what it takes to nail classic dishes and reimagine comfort food. Join INFORUM in welcoming the renowned chef and television host as he discusses his new book Inside the Test Kitchen and his updated take on 120 classic recipes. Our mouths are watering just thinking about it.