Upcoming Events: Inforum
Wed 12/16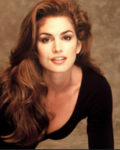 A Conversation with Cindy Crawford
Date:
Wed, December 16, 2015
Time:
6:30 PM
View More
Cindy Crawford, Mom; Businesswoman; Model
This is a Good Lit event, underwritten by the Bernard Osher Foundation.
In the 1980s and 1990s, Cindy Crawford earned a reputation as one of the world's top supermodels.
Cindy's new memoir, Becoming, includes some of her favorite photos from her extensive portfolio and offers a behind-the-scenes look at the people and places that defined her career. Cindy also discusses her roles as a wife, mother and businesswoman and provides her unique take on issues like female empowerment, motherhood and aging.
Join us in welcoming Cindy to the INFORUM stage for a candid discussion about her iconic career, her life after modeling and the lessons that she has learned along the way.
Thu 1/7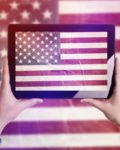 Disrupting Politics As Usual
Date:
Thu, January 07, 2016
Time:
6:30 PM
View More
Matt Mahan, CEO, Brigade
Jennifer Pahlka, Founder and Executive Director, Code for America
Dan Pfeiffer, Former Senior Advisor to President Barack Obama for Strategy and Communications
More than ever, technology companies have a reason to consider their political impact and policy positions—we've seen the results of this in important issues such as net neutrality, cyberbullying, immigration reform, voter registration and even same-sex marriage. As politicians embrace new media as the best way to communicate with their constituents, the role of technology leaders in government has grown.
Federal government officials and political campaign operatives based in Washington, D.C., are packing up and heading west to help tech companies navigate Washington's complicated bureaucracy and to create new organizations that are working with politicians to tackle tough policy issues by approaching them with a tech-centric mindset. At the same time, the Bay Area's top talent is being heavily recruited by political campaigns and the federal government to make our government more efficient and better prepared to serve the American people.
Join us for a panel discussion with federal government and campaign officials-turned-tech-experts who will break down how the tech community is working to disrupt politics as usual in Washington by bringing the spirit of innovation that drives the Bay Area across the country to the halls of Congress and the West Wing.