Upcoming Events: Inforum
Thu 1/15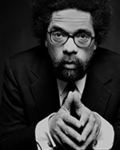 Cornel West: A Tribute to Dr. Martin Luther King, Jr.
Date:
Thu, January 15, 2015
Time:
7:00 PM
Celebrate Dr. Martin Luther King's 84th birthday!
View More
Cornel West, Ph.D.; Professor, Union Theological Seminary; Author, Black Prophetic Fire
Praised by The New York Times for his "ferocious moral vision" and hailed by Newsweek as "an elegant prophet with attitude," Dr. Cornel West bridges the gap between black and white opinion about the country's problems. As a leading voice in societal commentary, Dr. West marched in civil rights demonstrations, taught at Yale, Harvard, and Princeton and is currently a professor at Union Theological Seminary. He draws from traditions of Christianity, the black church, Marxism, and neopragmatism. Hear his fiery oration on the past, present and future of race and injustice in the United States today in conjunction with the release of his latest book, The Radical King. Join us to celebrate January 15 as Dr. Martin Luther King's 86th birthday.
Wed 1/28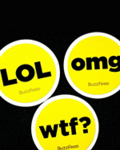 7 Reasons You Can't Miss This Event with BuzzFeed's CEO
Date:
Wed, January 28, 2015
Time:
7:00 PM
Jonah Peretti, Founder & CEO of Buzzfeed
View More
Jonah Peretti, Founder & CEO of Buzzfeed
In conversation with Chris Dixon, Investor
The site is said to be the fastest-growing on the internet, with more than 150 million people a month viewing viral hits such as "50 puppies to help you get through work today" and "The 45 Most Powerful Images of 2011."

Learn why Jonah Peretti once said of BuzzFeed, "We're all teenage girls a little bit."

Don't know what regression analysis is, or the importance of a click-through? Well, you should. Find out from the pros.

Answer the age-old question: Can investigative journalism and memes coexist?

Hear the secret sauce on the theory of virality and ask yourself, is it evil for media to let human data crunching dictate content strategy?

Trying to learn how to raise money? BuzzFeed is valued at $850 million – LOL win omg cute.

Get the Inside Scoop on 3 Things BuzzFeed Will Do Next…. Did this list just get meta?