Upcoming Events: Inforum
Thu 7/21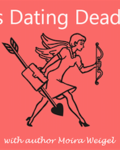 Is Dating Dead? With Author Moira Weigel
Date:
Thu, July 21, 2016
Time:
6:30 PM
View More
Moira Weigel, Author, Labor of Love:The Invention of Dating
"All humans long for others with whom to share our lives," says Moira Weigel, Ph.D.
Weigel's book Labor of Love: The Invention of Dating takes a deep dive into the practices of dating and mating from the era of courtships and arranged marriages to the current widespread use of dating apps like Tinder, Bumble, and OKCupid by those looking for love.
Daters today often ask "Is dating dead? What happened to chivalry and romance?" Moira instead asks, "What's the history of dating? Has it been ruined by modern problems? Has it always been complicated?"
Join Moira for a look at the history of dating—from courtship and calling cards to online dating and delayed marriage. Bring a date (we promise there will be plenty to discuss afterward!), come solo or invite friends. Who knows who you'll meet!
Tue 8/16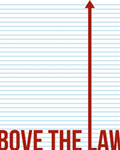 Above the Law? Addressing Sexual Assault on Campus and Beyond
Date:
Tue, August 16, 2016
Time:
6:30 PM
Powerful panel discussion
View More
Michele Dauber, Frederick l. Richman Professor of Law, Professor (by courtesy) of Sociology, Stanford University
Jeffrey Rosen, Santa Clara County District Attorney
Additional Panelists TBA
In the wake of the recent controversy over the sentencing of Stanford student Brock Turner for the rape of an unconscious fellow student, many are beginning to question the efficacy of the current policies and laws in place regarding sexual assault on college campuses and in the broader community.
The public is in deep debate over whether current legal and campus practices are fair and meet their intended goals of educating and protecting students, supporting survivors and holding colleges and communities accountable.
Join INFORUM for a powerful panel discussion about the issue of sexual assault with leaders across the legal, academic, government and advocacy fields who are all playing a pivotal role in shaping how sexual assault is addressed on college campuses and beyond.
Wed 8/31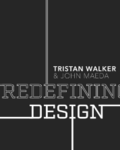 Tristan Walker and John Maeda: Redefining Design
Date:
Wed, August 31, 2016
Time:
6:30 PM
Redefining product design and success
View More
Tristan Walker, Founder & CEO, Walker & Company Brands, Inc.
John Maeda, Design Partner, Kleiner Perkins Caufield Byers—Moderator
After recognizing the need for better-designed personal care products for people of color, Tristan Walker, a former entrepreneur-in-residence at Andreessen Horowitz and director of business development at Foursquare, struck out on his own and launched Walker & Company Brands, Inc.
Now, Walker & Company is an emerging leader in the field of product design, and his company's wares are being met with both critical acclaim from health and beauty industry heavyweights and financial backing from celebrities like John Legend and Magic Johnson.
Join INFORUM, Tristan Walker and design industry guru John Maeda for an insightful discussion about how companies like Walker & Company Brands are finding success and redefining product design by making products that are both visually appealing and highly effective available to the masses.