Upcoming Events: Inforum
Sun 6/7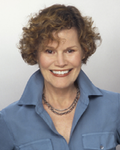 A Sunday with Judy Blume and Molly Ringwald
Date:
Sun, June 07, 2015
Time:
6:30 PM
Called "the queen of YA" by The Washington Post
View More
Judy Blume, Author
In conversation with Molly Ringwald, Actress, Sixteen Candles, The Breakfast Club, Pretty in Pink; Judy Blume Enthusiast
"My only advice is to stay aware, listen carefully, and yell for help if you need it." – Judy Blume
Judy Blume, called "the Queen of YA" by The Washington Post, releases her first book in 15 years, In the Unlikely Event, this June. Blume – prolific, controversial, beloved – is a literary iconoclast whose novels have been among the first to discuss teen sex, masturbation, menstruation and divorce. For two generations of preteen girls, Blume's books have addressed the most intimate questions of love, loss and growing up.
Judy Blume will discuss her latest book, her career spanning eight decades of writing, children empowerment and her favorite stories about the young and young at heart.
Thu 7/9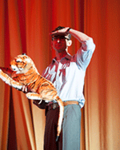 Chuck Palahniuk and Lidia Yuknavitch: A Night of Mayhem
Date:
Thu, July 09, 2015
Time:
6:30 PM
"Contests, prizes, disturbing bedtimes stories and mayhem..."
View More
Chuck Palahniuk, Author, Fight Club
Lidia Yuknavitch,
Author,
The Small Backs of Children
In the words of Chuck Palahniuk…
"Join Chuck Palahniuk at the Castro Theater July 9th, where the air will be filled with color, noise and candy. It's a party to celebrate the release of Lidia Yuknavitch's newest novel, The Small Backs of Children, a major step forward from one of our most avidly watched writers – a masterful exploration of the treacherous, often violent borders between war and sex, love and art. Contests, prizes, disturbing bedtimes stories and mayhem will reign. As always, the wearing of sexy sleepwear is encouraged."