Upcoming Events: Inforum
Thu 8/13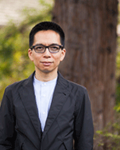 This event is Sold Out
Design & Tech with John Maeda
Date:
Thu, August 13, 2015
Time:
7:00 PM
Design is changing the game in Silicon Valley
View More
John Maeda, Design Partner, KPCB; Former President, RISD
Design is changing the game in Silicon Valley and impacting the way tech is integrated into our everyday lives. Join us as John Maeda discusses the exciting changes that are happening at the intersection of design and technology. Last year, he joined Kleiner Perkins Caufield & Byers (KPCB) as the firm's first-ever design partner and has since released his #DesignInTech Report which highlights insightful business-design trends. His analysis ranges from industry big picture, such as Google and Facebook's atypical acquisition of 14 creative firms, to up close and personal: mobile users are checking their phones every 5.6 minutes. Hear from John Maeda as he helps us unfold how design is changing how we interact, work, hire, code and create.
Wed 9/30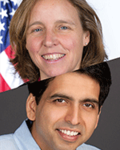 Chief Technology Officer of the U.S. Megan Smith
Date:
Wed, September 30, 2015
Time:
7:00 PM
A tech upgrade for the U.S. government
View More
Megan Smith, Chief Technology Officer of the United States
In conversation with Sal Khan, Founder, Khan Academy

"If we're the country that makes Amazon and Facebook and Twitter, why can't the federal government have websites and digital services that are awesome?" – Megan Smith

It's no secret that the U.S. government needs a tech upgrade, says U.S. Chief Technology Officer Megan Smith, who is committed to shaking up things. President Obama's tech mandate is far more than just moving on from floppy disks – initiatives of the Office of Science and Technology Policy include getting more women and people of color in tech jobs, pushing regulatory reform that would allow entrepreneurs to advance their ideas more quickly, and delivering better digital services such as welfare registration. And when they're done there, Megan's team has its eyes on expanding online networks to 900 million people in Africa.

As former VP of business development at Google and CEO of PlanetOut, a media company targeting the LGBT demographic, Megan Smith has a unique understanding of the capacity of technology to impact public policy. Join us for a conversation between Megan Smith and Sal Khan, founder and executive director of Khan Academy. This event is the second in the new INFORUM series of interviews featuring Sal Khan in conversation with various leaders pushing the limits of learning and breaking boundaries in their industry.
Thu 11/19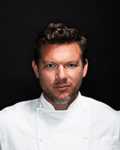 An Evening with Chef Tyler Florence
Date:
Thu, November 19, 2015
Time:
7:00 PM
Our mouths are watering just thinking about it.
View More
Tyler Florence, Host, "Tyler's Ultimate;" Bay Area Restaurant Owner; Author, Inside the Test Kitchen
Chef Tyler Florence is obsessed with comfort foods, from rich, creamy risottos to "Fronion Rings" (that's right—French fry encrusted onion rings). Florence is an Emmy-nominated chef, Food Network star, and chef-owner of Wayfare Tavern and El Paseo. He manages eight companies, including restaurants, retail shops, media production and even tech startups. In his app, Tyler Florence Fast, you can ask on-the-spot recipe advice from Tyler and his team or pick up one of his 500 signature recipes, such as baked lobster with garlic butter panko.
Whether you're a professional chef, aspiring chef, amateur cook or foodie, this is your chance to learn what it takes to nail classic dishes and reimagine comfort food. Join INFORUM in welcoming the renowned chef and television host as he discusses his new book Inside the Test Kitchen and his updated take on 120 classic recipes. Our mouths are watering just thinking about it.