Upcoming Events: Inforum
Thu 3/27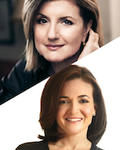 Arianna Huffington with Sheryl Sandberg: Redefining Success
Date:
Thu, March 27, 2014
Time:
7:00 PM
View More
Arianna Huffington, President and Editor-in-Chief, Huffington Post Media Group; Author, Thrive
In conversation with Sheryl Sandberg, Chief Operating Officer, Facebook; Author, Lean In
What if success was not defined by money and power alone? As president and editor-in-chief of the Pulitzer Prize-winning Huffington Post and one of Forbes' Most Influential Women In Media, Arianna Huffington is no stranger to success, and she now seeks to redefine it. Huffington is leading a groundbreaking movement to make success equally inclusive of personal health, well-being and giving back. Tackling what she has coined "The Third Metric," this business tycoon reminds us all to pursue a life with purpose and meaning. In an interview conducted by Facebook COO Sheryl Sandberg, these two powerhouses challenge us to re-envision "conquest" as we know it.
Mon 4/7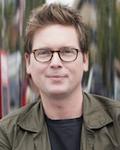 Biz Stone: Confessions of a Creative Mind
Date:
Mon, April 07, 2014
Time:
6:30 PM
View More
Biz Stone, Co-founder, Twitter; Author, Things a Little Bird Told Me
"My first startup had failed. But my next startup was Twitter." – Biz Stone, in a 2013 Wired article
In 2002, Isaac "Biz" Stone was in debt and attached to several struggling net projects. Today, we know him as a co-founder of Twitter, a successful blogger and author, and an all-around innovator and creative mind. What explains his huge success – his rapid rise, his stint with Google, how he so quickly became the face of Twitter? Biz's latest book, Things a Little Bird Told Me: Confessions of the Creative Mind, promises to explore just that. It is a collection of pivotal personal stories and lessons about the infinite value of creativity and non-linear thinking. Join us for a conversation with Biz as we discuss his new book and delve into the mind of "Biz Stone, Genius."
Thu 4/10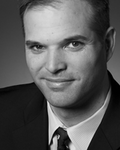 Matt Taibbi: A Scathing Portrait of American Injustice
Date:
Thu, April 10, 2014
Time:
6:30 PM
View More
Matt Taibbi, Former Contributing Editor, Rolling Stone; Author, The Divide
Taibbi is perhaps best known for memorably christening Goldman Sachs "a great vampire squid wrapped around the face of humanity." He has written extensively urging us to think critically about the key institutions and events that shape our country's collective brain. From Griftopia's intense debunking of vested interests and "vampire squid" investment banks to The Great Derangement's thorough examination of the post-9/11 era, Taibbi writes with passion and urgency. In his new book, The Divide: American Injustice in the Age of the Wealth Gap, he continues to passionately decry systemic corruption. This time, however, he turns his focus to examining what he calls "the divide" – the line where troubling trends of mass incarceration and mass inequality meet. He examines the side-by-side existence of criminalized poverty and what he calls the unpunished crimes of the rich. Join us for a challenging, important exchange of ideas.