Upcoming Events: Inforum
Thu 2/12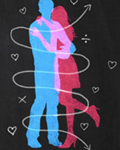 Sex and Dating for Nerds
Date:
Thu, February 12, 2015
Time:
7:00 PM
Lessons you need to win at dating!
View More
What better way to ring in Valentine's Day than with some good old fashioned sex ed? Join INFORUM the Thursday before Valentine's Day for an event that will be part-party, part-sexy-tutorials. Three experts will unleash mini-presentations:

Online Dating: An Economist's Perspective + Live OKC Profile Analysis, by Stanford Economics Professor Paul Oyer
The Art of Aural Seduction and Sexual Communication for Couples, with Good Vibrations' Sex Doctor Carol Queen
The Big Data that I Found Surprising, from Coffee Meets Bagel COO Dawoon Kang

Afterward join us for a party with not-so-awkward-social-prompts, Cards Against Humanity, booze, food, and booze – did we say that twice? So whether you're a serial dater, swinger, or on your own and loving it, swing on by to enjoy a night of shenanigans plus some tactical lessons you need to win at dating, whether it's online or in the bedroom.

Thanks to Alysian Winery for providing the wine.
Wed 3/25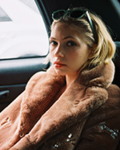 Tavi Gevinson: INFORUM's 21st Century Visionary Award
Date:
Wed, March 25, 2015
Time:
6:30 PM
Maybe the most influential 18-year-old in America.
View More
Tavi Gevinson, Editor-in-Chief, Rookie Magazine; Editor, Rookie Yearbook Three; Broadway Actress, "This Is Our Youth"
It's quite possible that Tavi Gevinson is the most influential 18-year-old in America. Despite the fact that she just graduated from high school, her résumé includes blogging phenom, magazine editor, writer, movie actress and Broadway star. At age 11, she started Style Rookie, a blog that garnered the attention of fashionistas the world over and has since spawned a corresponding online culture magazine, Rookie, three annual yearbooks and a nationwide tour. Frequently dubbed a wunderkind, Tavi is both a hero to teen girls everywhere and a leading creative voice in the digital era, covering topics – from astrophysics and Carl Sagan to how to wear a leotard "without giving a damn" – through a smart, modern, feminist lens. Join us as we honor Tavi Gevinson and her singular voice with INFORUM's 21st Century Visionary Award.
Wed 4/8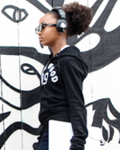 Black Girls Code with Sal Khan
Date:
Wed, April 08, 2015
Time:
7:00 PM
View More
Kimberly Bryant, Founder, Black Girls Code
In conversation with Sal Khan, Founder and Executive Director, Khan Academy
"Imagine the impact that these curious, creative minds could have on the world with the guidance and encouragement others take for granted. I have, and I can't wait." – Kimberly Bryant
Black Girls Code founder Kimberly Bryant is a triple threat: engineer, entrepreneur and mother. Inspired by her 12-year-old daughter's experience as one of the only girls – and the only black girl – at her summer computer camp, and by the lack of minorities in the startup community, Bryant decided to start a nonprofit that would introduce girls from underrepresented communities to the world of computer programming. Black Girls Code is giving birth to a whole new generation of coders through its after-school programs, summer camps, bilingual workshops and much more. Black Girls Code and its students are proving to the world that girls of every color have the skills to become the programmers of tomorrow and the architects of their own futures, one line of code at a time.
Join us for a conversation between Kimberly Bryant and another innovator bridging the digital divide, Khan Academy founder Sal Khan. This is the first in a new INFORUM series of interviews featuring Sal Khan in conversation with diverse leaders pushing the limits of learning and breaking boundaries in their industry.