Upcoming Events: Inforum
Thu 5/26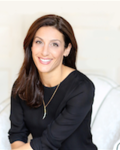 Cultivate Your Entrepreneurial Spirit with Jessica Herrin, CEO of Stella and Dot
Date:
Thu, May 26, 2016
Time:
6:30 PM
View More
Jessica Herrin, Founder and CEO, Stella & Dot Family Brands; Author, Find Your Extraordinary: Dream Bigger, Live Happier and Achieve Success on Your Own Terms
Jory Des Jardins, Author, Media Strategist and Co-founder, BlogHer—Moderator
Serial entrepreneur Jessica Herrin, founder and CEO of the Stella & Dot Family Brands and author of the new book Find Your Extraordinary: Dream Bigger, Live Happier and Achieve Success on Your Own Terms, will explain how you can turn your passion into your career and live the life that you've always dreamed of by cultivating your entrepreneurial spirit.
Tue 6/21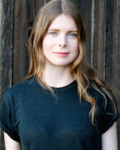 An Evening with Emma Cline, Author of "The Girls"
Date:
Tue, June 21, 2016
Time:
6:30 PM
View More
Emma Cline, Author, The Girls
Claire Bidwell Smith, Grief Therapist; Mother; Author, The Rules of Inheritance and After This: When Life is Over, Where Do We Go?—Moderator
This is a Good Lit event, underwritten by the Bernard Osher Foundation.
The Girls, the forthcoming, highly anticipated debut novel by Emma Cline, tells the story of Evie, a young woman who gets drawn into the mysterious world of a gang of girls and quickly finds herself immersed in their world and in over her head.
Emma's writing has been praised by everyone from Lena Dunham to Mark Haddon for her deeply insightful observations about girls and the women they become. Emma rose to prominence when she signed a three book deal in 2014, at the age of 25.
Join INFORUM at The Commonwealth Club of California for a riveting evening with Emma.
Wed 6/29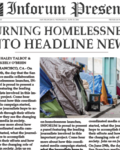 Turning Homelessness into Headline News
Date:
Wed, June 29, 2016
Time:
6:30 PM
View More
Audrey Cooper, Editor-in-Chief, San Francisco Chronicle
Clara Jeffery, Editor-in-Chief, Mother Jones
Holly Kernan, Executive Editor of News, KQED
Edward Wasserman, Ph.D., Dean, U.C. Berkeley Journalism School; Former Executive Business Editor, Miami Herald; Ph.D., London School of Economics—Moderator
On June 29, more than 30 Bay Area media organizations spanning radio, print, online and television news will curate an unprecedented wave of coverage about homelessness in San Francisco to inspire a public dialogue and to urge local politicians to come up with impactful solutions to this ongoing problem.
It's not often that journalists set aside their differences in order to unify behind a shared purpose, so on the day that this special media collaboration launches, INFORUM is proud to present a panel discussion featuring several journalists who are involved in this important project. You'll hear more about how this coordinated media campaign started, what the journalists hope to accomplish through their efforts and how they see the changing role of media in society.