Upcoming Events: Inforum
Tue 8/16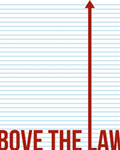 Above the Law? Addressing Sexual Assault on Campus and Beyond
Date:
Tue, August 16, 2016
Time:
6:30 PM
Powerful panel discussion
View More
Adam Bink, Campaign Director, UltraViolet
Michele Dauber, Frederick l. Richman Professor of Law, Professor (by courtesy) of Sociology, Stanford University
Jeffrey Rosen, Santa Clara County District Attorney
Jackie Speier, U.S. Representative (Democrat, California)
Mina Kim, News Anchor, KQED; Friday Host, "Forum"—Moderator
Are the current policies and laws in place regarding sexual assault on college campuses and in the broader community working as intended?
The public is in deep public debate over the issue of sexual assault and whether existing standards are fair and meet their intended goals of educating and protecting students and the public-at-large, supporting survivors and holding college and communities accountable.
Join INFORUM for a powerful panel discussion about the issue of sexual assault with leaders across the legal, academic, government and advocacy fields who are all playing a pivotal role in shaping how sexual assault is addressed on college campuses and beyond.
Wed 8/31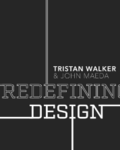 Tristan Walker and John Maeda: Redefining Design
Date:
Wed, August 31, 2016
Time:
6:30 PM
Redefining product design and success
View More
Tristan Walker, Founder & CEO, Walker & Company Brands, Inc.
John Maeda, Design Partner, Kleiner Perkins Caufield Byers—Moderator
After recognizing the need for better-designed personal care products for people of color, Tristan Walker, a former entrepreneur-in-residence at Andreessen Horowitz and director of business development at Foursquare, struck out on his own and launched Walker & Company Brands, Inc.
Now, Walker & Company is an emerging leader in the field of product design, and his company's wares are being met with both critical acclaim from health and beauty industry heavyweights and financial backing from celebrities like John Legend and Magic Johnson.
Join INFORUM, Tristan Walker and design industry guru John Maeda for an insightful discussion about how companies like Walker & Company Brands are finding success and redefining product design by making products that are both visually appealing and highly effective available to the masses.