Upcoming Events: Environment & Natural Resources
Mon 8/29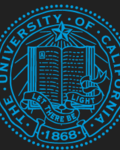 The University of California's Role in Confronting Climate Change and Leading the World on a Sustainable Environmental Path
Date:
Mon, August 29, 2016
Time:
6:00 PM
View More
Teenie Matlock, McClatchy Chair of Communications and Professor of Cognitive Science, University of California, Merced
Christine Gulbranson, Senior Vice President for Research, Innovation, and Entrepeneurship, University of California
Daniel Kammen, The Class of 1935 Distinguished Professor of Energy, University of California, Berkeley; Parallel Appointments in the Energy and Resources Group, The Goldman School of Public Policy, and the Department of Nuclear Engineering
Joel Makower, Chairman and Executive Editor, GreenBiz Group Inc.; Producer, GreenBiz.com; Lead Author, The Annual State of Green Business Report—Moderator
California and the University of California are leaders in confronting one of the world's most complex and daunting issues: climate change. Three distinguished UC professors from across the University system will discuss how the UC and the state of California lead and plan to continue leading the world on a path to a sustainable environmental future.
Wed 9/28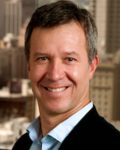 Solar for All: Energy for All the Planet and All the People
Date:
Wed, September 28, 2016
Time:
6:00 PM
View More
Adam Browning, Executive Director, Vote Solar
Vien Truong, Director, Green for All
Erica Mackie, Co-Founder and CEO, Grid Alternatives
The clean energy revolution has the power to transform our planet and our communities. Current massive solar cost reductions mean that solar energy will be able to deliver health and economic benefits to everyone, including low-income and impoverished areas. Solar has the power to lower utility bills for every American, including 22 million low-income families, enabling them to invest dollars in their living and in their futures rather than in ever-rising energy bills. Advocates say that harnessing local sunshine will create good jobs and a pathway for everyone, including poor communities and families. Join our distinguished panel in a discussion of promise, progress and challenges to build a new solar economy available for all our planet and all our people.