Upcoming Events: Environment & Natural Resources
Thu 11/10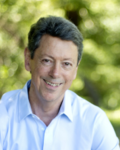 A Courageous Brain: Not Manipulated by Needless Fear
Date:
Thu, November 10, 2016
Time:
6:00 PM
Fear not
View More
Rick Hanson, Ph.D., Psychologist; Author, New York Times bestselling Hardwiring Happiness: The New Brain Science of Contentment, Calm and Confidence
Our ancestors evolved a frightened brain for survival in harsh conditions. Today, unnecessary and unwarranted fear can make it harder to speak from the heart, dream big dreams and stand up to the manipulations of advertisers and demagogues. Dr. Hanson will explore the practical neuroscience of courage in ourselves, our homes, offices and politics.
Wed 11/16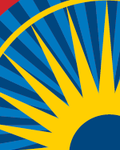 A Holiday Toast to the 2016 Wine Harvest: Sustainable Practices and Pairings
Date:
Wed, November 16, 2016
Time:
6:00 PM
Panel discussion and wine tasting
View More
Lucas Pope, Halter Ranch Vineyards
Neil Collins, Tablas Creek Vineyard
Dirk Heuvel, McManis Family Vineyards
Katie Jackson, Jackson Family Wines
Allison Jordan, California Sustainable Winegrowing Alliance, Moderator
Join our distinguished panelists, recipients of the 2016 Green Medal Awards, as they share their year-long journey toward the 2016 vineyard harvest and their commitments to environmental stewardship, social responsibility and the desire to keep land and businesses sustainable for future generations.
Following the program, continue the conversation with our panel and celebrate the holidays with a tasting of their outstanding wines!
Thu 12/1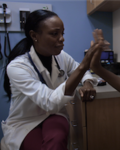 Resilience: A Story about Hope and Research
Date:
Thu, December 01, 2016
Time:
6:00 PM
Linking early childhood experiences to problems later in life.
View More
Nadine Burke Harris, M.D., Founder and CEO, UCSF Center for Youth Wellness
Joyce Dorado, Ph.D. UCSF Healthy Environments and Response to Trauma in Schools
Jane Stevens, Founder, Publisher, ACEs Connection
James Redford, Director and Producer, Resilience—Moderator
Resilience is an amazing story of research, understanding and hope for our children's futures and for ourselves. People hope that every child lives in an safe and healthy environment. Most people know that neglect, abuse and unhealthy environments are damaging to children. The new documentary Resilience is about dedicated people discovering that adverse childhood experiences can lead to poor physical and mental outcomes in childhood and can carry over to life-threatening issues and health risks in adulthood. The film is about new discoveries and research about life, health and hope for people at all ages.