Upcoming Events: Environment & Natural Resources
Tue 1/26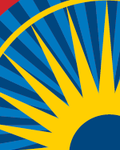 Health and Hope from the Ocean Depths to the Mountain Tops
Date:
Tue, January 26, 2016
Time:
6:00 PM
View More
Arlene Blum, Executive Director, Green Science Policy Institute
Liz Cunningham, Author; Environmental Activist
From the depths of the ocean to the highest mountain summits, our planet is under assault as never before. From very different perspectives, two female adventurers share their extraordinary worldwide experiences to inspire action to meet urgent environmental challenges that face us now and in the future. Their message is one of inspiration and hope that all of us working together can save and preserve the wild and wonderful environments on our planet. Learn about their work, adventures and inspiration, now and for the future of planet earth.
Tue 2/2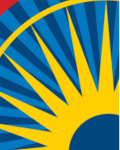 Accelerating the Clean Energy Revolution Worldwide
Date:
Tue, February 02, 2016
Time:
6:00 PM
View More
Daniel Kammen, Ph.D., Professor of Energy, Energy and Resources Group, Goldman School of Public Policy, and Department of Nuclear Engineering, UC Berkeley; Founding Director, Renewable and Appropriate Energy Laboratory
Rebekah Shirley, Ph.D., Researcher, Sustainable Communities Rainforests of Borneo Trinidad, Tobago and Islands World Wide; Opportunities for Women of Color in Science
Britt Shaw, Ph.D. Candidate, UC Berkeley; Formerly with the U.S. Department of Energy, Clean Energy Across the United States; Clean Energy in Africa
2016 is pivotal year for action accelerating clean energy revolutions throughout the world. Join our distinguished panel from the University of California, Berkeley, in a discussion of expansion, technology and new generations of clean energy innovations and solutions that are critical and essential for healthy and safe world wide environments. With clean energy pervasive and effective throughout our planet—land, sea and air—imagine what 2050 will be.
Thu 2/18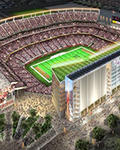 The 49ers Champion Levi's® Stadium: The First LEED Gold New Stadium and Venue
Date:
Thu, February 18, 2016
Time:
6:00 PM
View More
Jim Mercurio, Vice President of Stadium Management and General Manager of Levi's® Stadium
Pat Rogan, Director of Engineering Operations, 49ers Stadium Management Company
Achieving the LEED gold certification for the 49ers new home field is the first such championship achievement for a new stadium. Its builders hope it will serve as a model for sports leadership in environmental design and construction worldwide. Join us to learn about the sustainable management, design, function and construction of the Levi's Stadium—home to the 49ers and host of Super Bowl 50 in February 2016. The Leadership in Energy and Environmental Design [LEED] gold rating is determined by the U.S. Green Building Council.