Upcoming Events: Environment & Natural Resources
Wed 9/23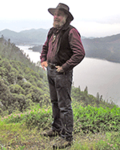 The Wilder Side of Life
Date:
Wed, September 23, 2015
Time:
6:00 PM
View More
Tom Stienstra, Outdoors Writer, San Francisco Chronicle
This program is co-sponsored by the San Francisco Chronicle
The life of an outdoorsman can be dangerously exciting. From leading a five-week expedition to find Bigfoot, to being charged by a grizzly bear at point-blank range, the list of stories Tom Stienstra, outdoors editor of the San Francisco Chronicle, has is extensive. Join us as Stienstra showcases his experiences through dramatic photos and elaborate tales collected throughout his career.
Wed 10/21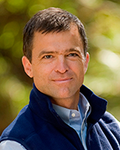 The Redwoods League and 21st-century Land Conservation
Date:
Wed, October 21, 2015
Time:
6:00 PM
With Sam Hodder from the Save the Redwoods League
View More
Sam Hodder, President and CEO, Save the Redwoods League
Come hear Sam Hodder, president and CEO of Save the Redwoods League, explain how the iconic California redwoods catalyzed the nation's conservation movement, a century ago, and are now redefining our 21st century relationship with nature. He will discuss how a century of redwood conservation and research has demonstrated how these ancient trees could help us respond to modern day challenges. He says it's not just about how we can save the redwoods, but how the redwoods are saving us.