Upcoming Events: Environment & Natural Resources
Thu 6/4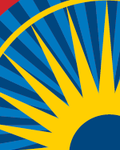 I Never Knew There Were so Many Stars: San Francisco Ninth Graders at Camp Mather in the Sierras
Date:
Thu, June 04, 2015
Time:
6:00 PM
View More
Erik Rice, Supervisor, College and Career Readiness, San Francisco Unified School District
Vanessa Varko-Fontana, Community Health Outreach Worker, John O'Connell High School Ninth Grade Students from John O'Connell High School
Laura Page, Arts and Education Program Manager, San Francisco Public Utilities Commission - Moderator
In association with San Francisco Public Utilities Commission
In spring of 2015, the San Francisco Public Utilities Commission and the San Francisco Recreation and Parks Department are bringing students from San Francisco's Mission District to Camp Mather in the Sierras. For the second year in a row, students will swim, hike and learn about Hetch Hetchy, the Sierras, our national and state forests and explore mountain environments, stars in the skies and opportunities for work and careers. Join our panel to learn about students' adventures in discovering forests, rivers, lakes, wild life, horse trails and nature's wonders.
Wed 6/17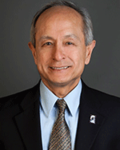 World Wide Challenges and the Environment: Difficult Necessary Dialogues
Date:
Wed, June 17, 2015
Time:
6:00 PM
With SF State president Leslie E. Wong.
View More
Leslie E. Wong, Ph.D., President, San Francisco State University
In a world with increasingly fractured political discourse, public universities are poised to play a critical role in modeling democratic discourse and debate. Institutional commitments to academic freedom, freedom of expression and a respect for divergent points of view allow political and ideological passions to be tempered enough for productive dialogue. As students and faculty pursue knowledge, the debates on some of our most challenging political questions start on campus. Indeed, testing ideas on our campuses and highlighting the best practices of intellectual engagement can play a crucial role in advancing our prospects for Middle East peace, combating the effects of climate change and securing social justice for all.
Wong is working to encourage these conversations. For example, to stimulate discussions about climate change and sustainability with local and global implications, San Francisco State University is hosting the California Higher Education Sustainability Conference this July. We hope you will join us at building the dialogue of a global sustainable future.