Upcoming Event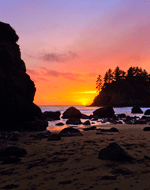 Fri, Nov 21 2014 - 12:00pm
This event has been postponed to December 10.
Lance Conn, Co-Chair, Parks Forward Commission
California's magnificent 280-unit park system faces significant challenges. Declining budgets have led to scaled-back services and a long list of maintenance needs, while outdated administrative systems, technology and processes impede park staff's ability to effectively manage and protect the parks' natural and cultural resources. Hear about a just-released report by the Parks Forward Commission that recommends sweeping changes to tackle these issues and ensure the sustainability of our state parks for future generations.
Conn is a Bay Area businessman and conservationist. He serves on the boards of directors for Charter Communications and the National Fish and Wildlife Foundation, and serves as a member of the advisory council for Truckee Donner Land Trust.
Location: SF Club Office
Time: 11:30 a.m. check in; noon program
Cost: $20 non-members, MEMBERS FREE, students free (with valid ID)
Also know: Photo © 2014, California State Parks