Upcoming Event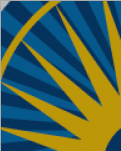 Wed, Nov 5 2014 - 5:30pm
Join us to discuss Harvard classics professor Christopher Krebs' lucid account of the abuse of history. Germania, written in 98 C.E. by the Roman official Tacitus, was lost for centuries but resurfaced around 1500. It launched a primitivist myth of ancient Germans as freedom-loving warriors, uncultured but honorable, in contrast with decadent Romans. In fact, Tacitus probably never visited Germany. He wrote for a Roman audience that shared his romantic view of northern barbarians. But enthusiastic German readers from Luther to Himmler ignored Tacitus's disparaging comments and misread passages to confirm their prejudices. Krebs warns against this irresistible human yearning to find written proof of one's ideology. Lynn Harris will lead the discussion.
MLF: Humanities
Location: SF Club Office
Time: 5:30 p.m. program
Cost: FREE
Program Organizer: George Hammond
Also know: In association with Humanities West.
---
Humanities West Book Discussion - A Most Dangerous Book: Tacitus's Germania from the Roman Empire to the Third Reich
Wed, Nov 5 2014 - 5:30pm