Upcoming Event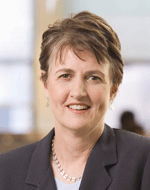 Wed, Oct 29 2014 - 6:00pm
Frances Beinecke, President, Natural Resources Defense Council; Author, The World We Create
Bob Deans, Director of Editorial Content, Natural Resources Defense Council; Former President, White House Correspondents' Association
Please join us for a tour d'horizon of the emerging solutions to the central environmental challenges of our time by Beinecke, one of the preeminent environmental leaders of her generation. In a conversation with the NRDC's editorial content director, Bob Deans, Beinecke delivers her message of hope in a spirit of optimism built on a foundation of progress and change.
By naming the problem while focusing on the fix, Beinecke has led the charge in the modern environmental movement, winning the Rachel Carson Award in 2007. Beinecke and Deans will introduce her new book, The World We Create: A Message of Hope for a Planet in Peril.
MLFs: Business & Leadership/Environment &Natural Resources
Location: SF Club Office
Time: 5:30 p.m. check-in, 6 p.m. program
Cost: $20 non-members, $8 members, $7 students (with valid ID)
Program Organizers: Ann Clark, Kevin O'Malley
Also know: This program is proudly sponsored by the San Francisco office of NRDC and Bay Area friends and associates.
---
The World We Create: A Message of Hope for a Planet in Peril
Wed, Oct 29 2014 - 6:00pm