Upcoming Event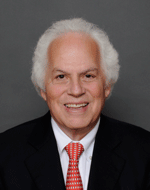 Tue, Oct 28 2014 - 6:00pm
This event has been rescheduled from August 13, 2014.
Stanley B. Prusiner, MD, Director, Institute for Neurodegenerative Diseases; Professor, Department of Neurology, UCSF; Winner, Nobel Prize for Medicine
In his book, Prusiner tells the remarkable story of his discovery of prions – infectious proteins that replicate and cause disease but surprisingly contain no genetic material – and reveals how superb and meticulous science is actually practiced with talented teams of researchers who persevere. He recounts the frustrations and rewards of years of research and offers fascinating portraits of his peers as they raced to discover the causes of fatal brain diseases. Prusiner's hypothesis, once considered heresy, now stands as accepted science and the basis for developing diagnoses and eventual cures. He closes with a meditation on the legacy of his discovery: What will it take to cure Alzheimer's, Parkinson's, Lou Gehrig's and other devastating diseases of the brain?
MLFs: Science and Technology / Health & Medicine
Location: SF Club Office
Time: 5:30 p.m. networking reception, 6 p.m. program, 7 p.m. book signing
Cost: $20 non-members, $8 members, $7 students (with valid ID)
Program Organizer: Chisako Ress
Also know: In Association with the 2014 Bay Area Science Festival.
---
Stanley B. Prusiner: Madness and Memory
Tue, Oct 28 2014 - 6:00pm