Upcoming Event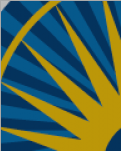 Thu, Oct 9 2014 - 5:30pm
This program is rescheduled from October 1, 2014.
The Roman commander T.Q. Flamininus proclaimed the freedom of Greece at the Isthmian games near Corinth in 196 BC. Half a century later, Greece was annexed as a province by the Romans, who burned the ancient city of Corinth to the ground. Join us to discuss Books 31 to 40 of Livy's history, which charts Rome's emergence as an imperial nation and the Romans' tempestuous involvement with Greece, Macedonia and the near East. Lynn Harris will lead the discussion.
MLF: Humanities
Location: SF Club Office
Time: 5:30 p.m. program
Cost: $5 non-members, MEMBERS FREE, students free
Program Organizer: George Hammond
Also know: In association with Humanities West.
---
Humanities West Book Discussion: Livy's The Dawn of the Roman Empire, Books 31-40
Thu, Oct 9 2014 - 5:30pm