Upcoming Event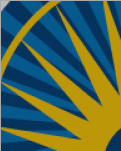 Thu, Oct 2 2014 - 6:00pm
Jim Clark, Founder and CEO, World Technology Network and World Technology Awards; Author, Manifesto for a New Civilization; Former Faculty Member, Harvard; Former Bill Clinton Presidential Campaign Director for Non-Profit Sector and National Service
Vivek Wadhwa, Research Director, Singularity University; Professor, Stanford; Author, The Immigrant Exodus: Why America Is Losing the Global Race to Capture Entrepreneurial Talent; Time Magazine 40 Most Influential Minds in Tech
Is a looming crisis of technological unemployment one of the greatest challenges facing humanity? Our newest technologies could have clear potential to eliminate many more jobs than they create. Critics fear that robotics, disintermediation, 3D printing, A.I. – to name just a few – may eliminate billions of jobs just when we need to find work for billions more people. What, if anything, can or should be done – from a "guaranteed basic income" to new strategies of job creation?
MLF: Business & Leadership
Location: SF Club Office
Time: 5:30 p.m. networking reception, 6 p.m. program
Cost: $20 non-members, $8 members, students free (with valid ID)
Program Organizer: Kevin O'Malley
---
Technological Unemployment: Software Revolution or Job Extinction?
Thu, Oct 2 2014 - 6:00pm