Upcoming Event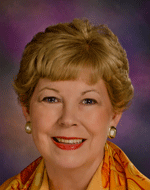 Thu, Sep 25 2014 - 6:00pm
This program is postponed.
Heather Burnett Gold, President, Fiber to the Home Council North America
Certain communities around the United States have recently coalesced around an idea: America needs a critical mass of communities with exceptional bandwidth so we can foster human capital that knows how to design, build, operate and, above all, innovate using the best networks in the world. The movement is nascent, but early examples are proving successful, such as the bond rating increase Kansas City received thanks in part to Google Fiber, and Tom Friedman reporting how Chattanooga has changed from "a slowly declining and deflating urban balloon, to one of the fastest-growing cities in Tennessee." Heather Burnett Gold will discuss the process of becoming a "gigabit city." She claims it's not a matter of economics or engineering; it's about organization.
MLF: Science & Technology
Location: SF Club Office
Time: 5:30 p.m. network reception, 6 p.m. program
Cost: $20 non-members, $8 members, $7 students (with valid ID)
Program Organizer: Chisako Ress