Upcoming Event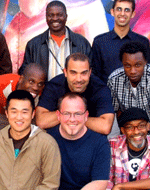 Mon, Aug 11 2014 - 6:00pm
Josie Lehrer, ScD, Founder/Director, Men's Story Project; Senior Technical Specialist, Gender, Violence and Health, International Center for Research on Women
For this summer's August platforum series, Monday Night Philosophy highlights the Men's Story Project, a replicable storytelling and dialogue project in which men publicly share life stories that explore social ideas about masculinity, through the lens of their own experience. The MSP highlights men's stories that are less often heard, breaks the silence on issues including sexism, racism, homo/transphobia, ableism and violence, celebrates men's beauty and humanity and stimulates critical dialogue on masculinities. The MSP aims to help expand the presence of genuine self-expression, health and justice in communities.
MLF: Humanities
Location: SF Club Office
Time: 5:30 p.m. networking reception, 6 p.m. program
Cost: $20 non-members, MEMBERS FREE, $7 students (with valid ID)
Program Organizer: George Hammond
Also know: This program is part of the 2014 Platforum series The LGBT Journey, sponsored by Ernst & Young.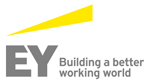 ---
The Men's Story Project
Mon, Aug 11 2014 - 6:00pm
Note:
To receive a member discount, make your ticket selection above and click "Order Now."
At the bottom of the next page, enter your member ID number in the field at the bottom of the page. (Your member ID number can be found on your Club membership card.)
Family and Leadership Circle members are entitled to 2 member-priced tickets.
All other members are entitled to 1 member-priced ticket.
All ticket sales are final.