Upcoming Event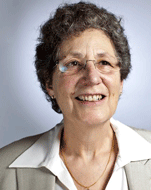 Wed, Aug 6 2014 - 5:15pm
Marcy Adelman, Ph.D., LGBT Activist; Founder, Open House
Dr. Adelman will highlight some of the remarkable societal changes that have brought the LGBT community to the point of having its own retirement living options. A lively discussion follows by panelists from The Sequoias in San Francisco and Fountaingrove Lodge in Santa Rosa. They'll talk about their choices to live in their respective communities – one a traditional retirement community and the other an LGBT inspired retirement option.
MLF: Grownups
Location: SF Club Office
Time: 4:45 p.m. networking reception, 5:15 p.m. program
Cost: $20 non-members, $8 members, $7 students (with valid ID)
Program Organizer: John Milford
Assisting Organizations: Open House, The Sequoias and Fountaingrove Lodge
Also know: This program is part of the 2014 Platforum series The LGBT Journey, sponsored by Ernst & Young.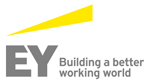 ---
LGBT Retirement Living: A Panel Discussion about Exclusive vs. Inclusive Communities
Wed, Aug 6 2014 - 5:15pm