Upcoming Event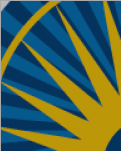 Tue, Aug 5 2014 - 5:15pm
Robyn L. Stukalin, MS, LCSW
When Marilyn, featured in the film Transgender Tuesdays, was asked about the discrimination experienced by transgender people, she replied without hesitation,"We are more discriminated against than any other people in these United States." The 2011 National Transgender Discrimination Study found that "transgender and gender non-conforming people face rampant discrimination in every area of life: education, employment, family life, public accommodations, housing, health, police and jails and ID documents." And things are worse for trans people of color whose pervasive experience of minority stress due to their gender identity is exacerbated by racism. What are the experiences like for those with fewer resources, like the people who live in San Francisco's Tenderloin district? Gender specialist and psychotherapist Stukalin looks at the effect that trauma and discrimination have on the lives of trans and gender non-conforming people and at the resilience shown by members of the transgender community.
MLF: Psychology
Location: SF Club Office
Time: 4:45 p.m. networking reception, 5:15 p.m. program
Cost: $20 non-members $8 members, $7 students (with valid ID)
Program Organizer: Patrick O'Reilly, Ph.D.
Also know: This program is part of the 2014 Platforum series The LGBT Journey, sponsored by Ernst & Young.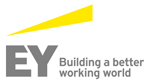 ---
Trans in the Tenderloin: A Story of Community Resilience
Tue, Aug 5 2014 - 5:15pm