Upcoming Event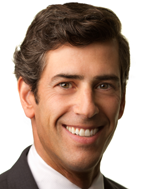 Wed, May 14 2014 - 6:00pm
This program has been moved to December 4th. For information on the new program click here.
John A. Amster, CEO and Co-founder, RPX Corporation
Patents have been big news in recent years. Large electronics rivals have made headlines by waging high-stakes legal battles over infringement of smartphone patents. Bankrupt companies have auctioned off their patent portfolios for hundreds of millions – or even billions – of dollars. The most significant development affecting patents, however, has been the rise of non-practicing entities (NPEs), also known as "patent trolls." NPEs acquire patents and litigate them to extract license payments or legal settlements from an allegedly infringing company. Operating companies spent nearly $11 billion dealing with NPE litigation in 2012 alone.
RPX CEO and Co-founder John Amster will describe how patents have been transformed from legal protection of a novel invention into a major source of operating risk. Today, owners of patents are monetizing their value through costly and inefficient legal processes. The discussion will focus on a different perspective: how patents can and should be transacted using market mechanisms instead, and in the process, save operating companies billions of dollars every year.
MLF: Science & Technology
Location: SF Club Office
Time: 5:30 p.m. networking reception, 6 p.m. program
Cost: $20 non-members, $8 members, $7 students (with valid ID)
Program Organizer: Chisako Ress