Upcoming Event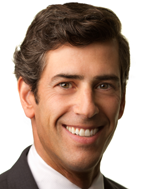 Wed, May 14 2014 - 6:00pm
John A. Amster, CEO and Co-founder, RPX Corporation
Patents have been big news in recent years. Large electronics rivals have made headlines by waging high-stakes legal battles over infringement of smartphone patents. Bankrupt companies have auctioned off their patent portfolios for hundreds of millions – or even billions – of dollars. The most significant development affecting patents, however, has been the rise of non-practicing entities (NPEs), also known as "patent trolls." NPEs acquire patents and litigate them to extract license payments or legal settlements from an allegedly infringing company. Operating companies spent nearly $11 billion dealing with NPE litigation in 2012 alone.
RPX CEO and Co-founder John Amster will describe how patents have been transformed from legal protection of a novel invention into a major source of operating risk. Today, owners of patents are monetizing their value through costly and inefficient legal processes. The discussion will focus on a different perspective: how patents can and should be transacted using market mechanisms instead, and in the process, save operating companies billions of dollars every year.
MLF: Science & Technology
Location: SF Club Office
Time: 5:30 p.m. networking reception, 6 p.m. program
Cost: $20 non-members, $8 members, $7 students (with valid ID)
Program Organizer: Chisako Ress
---
John A. Amster: Patents in the Boardroom – The Truth Behind the Headlines
Wed, May 14 2014 - 6:00pm
Note:
To receive a member discount, make your ticket selection above and click "Order Now."
At the bottom of the next page, enter your member ID number in the field at the bottom of the page. (Your member ID number can be found on your Club membership card.)
Family and Leadership Circle members are entitled to 2 member-priced tickets.
All other members are entitled to 1 member-priced ticket.
All ticket sales are final.