Upcoming Event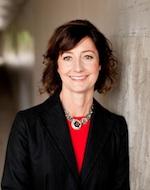 Wed, May 7 2014 - 5:15pm
Mary Hulme, LCSW, President/Founder, Moonstone Geriatrics
Curious to learn and understand more about dementia? Hulme will teach real-life strategies for coping with dementia. She will describe her "Three Laws for Living with Dementia" and will highlight the importance of humor, creativity and experimentation in staying connected to anyone suffering from this illogical and vexing disease.
Location: SF Club Office
Time: 4:45 p.m. networking reception, 5:15 p.m. program
Cost: $20 non-members, $8 members, $7 students (with valid ID)
Program Organizer: John Milford
Also know: In association with San Francisco Village
---
Tiptoeing Through the Twilight Zone: An Explorer's Guide to Understanding Dementia
Wed, May 7 2014 - 5:15pm
Note:
To receive a member discount, make your ticket selection above and click "Order Now."
At the bottom of the next page, enter your member ID number in the field at the bottom of the page. (Your member ID number can be found on your Club membership card.)
Family and Leadership Circle members are entitled to 2 member-priced tickets.
All other members are entitled to 1 member-priced ticket.
All ticket sales are final.