Upcoming Event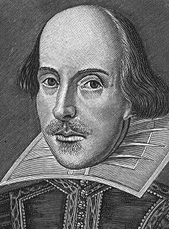 Mon, Apr 21 2014 - 5:15pm
Lesley Schisgall Currier, Founder and Managing Director, Marin Shakespeare Company
"I could be bounded in a nutshell, and count myself king of infinite space... were it not that I have bad dreams." Hamlet eloquently distinguishes between a physical prison and the prison of the mind. The U.S. has the largest percentage of population incarcerated of any first-world nation. Where is the line between punishment and rehabilitation? Do prisoners deserve arts programs? How does Shakespeare serve as a tool for personal transformation? Societal transformation? Shakespeare in Prisons explores art, society and morality.
MLF: Psychology
Location: SF Club Office
Time: 4:45 p.m. networking reception, 5:15 p.m. program
Cost: $20 non-members, MEMBERS FREE, $7 students (with valid ID)
Program Organizer: Patrick O'Reilly, Ph.D.
---
Shakespeare in Prisons
Mon, Apr 21 2014 - 5:15pm